Day 4 Honduras to Tegucigalpa
Well, here we are in San Pedro.
San Pedro I hear you ask.
Yes, San Pedro.
What is the team doing in San Pedro?
Well, thatís a long story, but as we are sitting on the runway in San Pedro and not going anywhere soon, I have plenty of time to tell you. First, letís backtrack 8 hours to the start of the day.
The team had a wake-up call this morning at . This was needed so we could pack, get to breakfast, and catch the bus to the airport for our flight to Tegucigalpa (Note Tegucigalpa, not San Pedro).
Alisa, Ryan or Hayden, and Melissa looking at the messages you leave for them, so keep them coming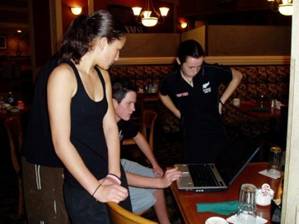 Houston airport check-in, now that was an experience. The luggage limit for the flight to Tegucigalpa was 50 pounds, and not 1 pound more, as Mrs Black and a few others found out. Back home we would just add up all the bags weight and if they were under the combined total, no problem. Not here. We had to shift all the contents around of each bag so that no single bag weighed more than 50 pounds. But you know, itís not wrong, itís just different. Then after the very long bag check-in line, we had the even longer security check-in line. Shoes off again, through the metal detector and the wavy wand, then another look at the passport for me, and we were through. Yay!
After about another hour we made it onto the 737 for Tegucigalpa, which was a 3 hour flight. The team was scattered throughout the plane due to having to be in different lines for the security checks, and it was a very full plane. Lots of Spanish being spoken, which was great for team. We spent 10 minutes taxiing to the runway and then another 25 minutes waiting until the ďskyís are not so busy above the Gulf of MexicoĒ according to the captain.
Finally we made it into the air, with a cheer from the team!
3 hours later we were descending over Tegucigalpa, when we went back up again, then down again, then up again. Then the pilot announced that due to bad weather, we were diverting to San Pedro, about 30 minutes away. This airport was smallÖwith a small runway too. And to make us all feel safe, there were 3 DC 3ís parked at the end of the taxiway. These were great planes in WW 2, but getting a bit old now!
And so, here I am. Sitting on the plane with the team, and a lot of other people. Sweaty, tired, and wondering when we will get to Tegucigalpa?
Hmmm, how to fill in the time?
Wait, I know. Letís go shopping in the Continental Airways Air Mall Catalogue!
(all purchases are as copied direct from the catalogue, no made up stuff)
The Turbo Groomer
A 6,000 rpm rotating titanium bladed nose hair trimmer. Now with stronger blades and two powerful led lights. Only $49.95
The Remote Controlled Shark
†††††††††††
2 feet long and capable of depths of up to 9 feet ( sorry about the imperial measurements, but this is an American catalogue). 15 minutes of battery life, remote control also submersible. Only $99.95
The Worlds Largest Crossword
Measures 7 feet by 7 feet square. 91,000 squares and 28,000 words. Can take up to 1 year to complete. Guiness book of records certified. Only $29.95
The Battery Powered BBQ Grill Cleaner
††††††††††† Saves elbow energy. Now you donít have to clean all that fat up. Only $29.95
The Electric Coin Sorter
Sorts and then wraps all your spare change in rolls of paper. Oversized coins are ejected to the wayward coin overflow trap system. Only $4.99
The Mail Chime
Attaches to your letter box and sends a remote signal so that you know when the postman has been. Only $44.99
The Portable Safety Medical Emergency Device
You push the appropriate buttons and it tells you what to do in most common emergency situations. In Spanish and English. Only $249.99
The Rat Zapper
Attracts rats and other pesky rodents, then delivers a deadly shock, humanly exterminating them. Flashing green light says when it is full. 4 aa batteries not included. Holds up to 10 rats or other rodents of a similar size. Ultra model holds up to 30. Only $39.99
After another hour on the ground while the pilots figured out what to do (Their words) and I finished the catalogue, we made it back into the air and headed back to Tegucigalpa, which was clouded in. This meant the pilot had to fly under the cloud cover, at about 500 metres (my best guess). The airport is surrounded on three sides by mountain ranges, so we had to come in, do a tight turn, and then line up on the runway. Tegucigalpa is also a short runway, we could tell by how low we were, how the pilot slammed the plane down almost on the grass at the start of the runway, and how hard he braked.
Customs in Honduras was easier than the States, but we still had to have our pictures taken and fingerprints as well. Outside the airport, well it was a different world. We had to load our bags in the back of this very old bus, although it had air-conditioning (you got it, we wound the windows down). Right outside my window was this little old lady selling fruit, see below. We didnít buy anything, mindful of any bugs as we have been told not to buy street food.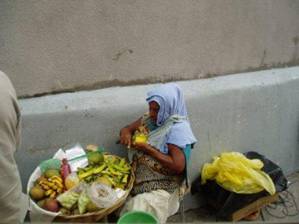 Arriving at the hotel, we were pleasantly surprised to find it fairly modern. By the way, the temperature here is about 24 at a guess, and not humid. Things are looking up and hopefully if this temperature holds, the team will be fine. Our room envelope had this letter in it, which I took a picture for you all to read. I thought it was a nice touch.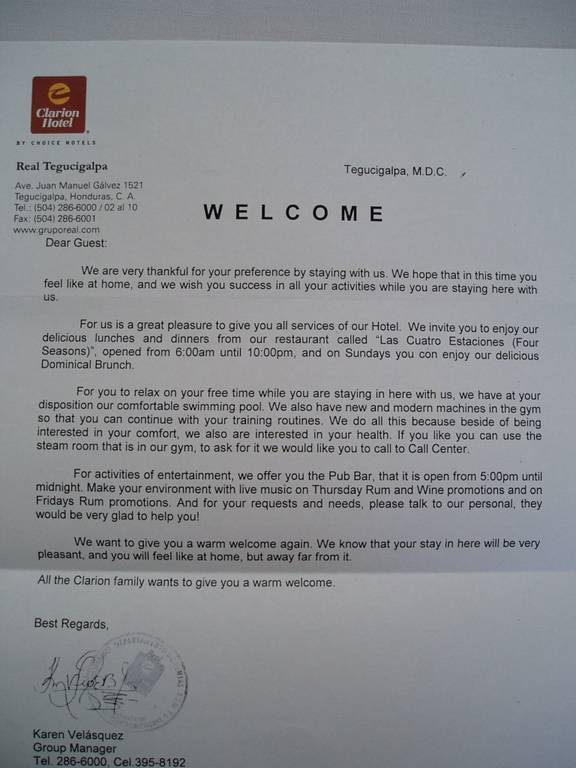 Also sitting on the desk with all our keys were the other teams packages that are staying at this Hotel, namely Slovenia and Argentina.
Argentina have a large team of 67. How do we know that? Easy. A little bit of sneakery and a model (thanks Candice) and all is revealed. The 67 indicates the team numbers, including everyone not just competitors.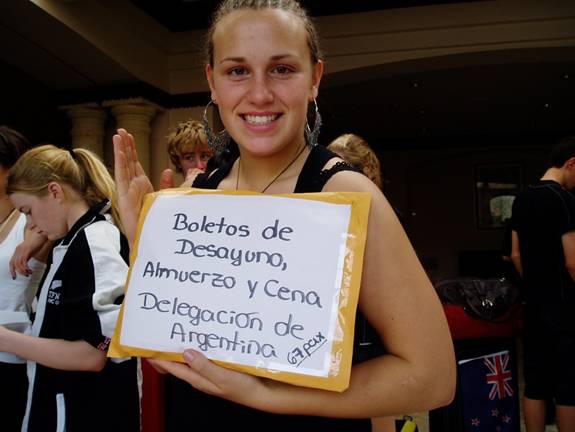 If the Argentine team is reading this, the NZ team is looking forward to meeting you all and exchanging cultures, Mark tells us you are a friendly bunch.
After getting settled into our rooms, we had dinner and retired for the night, which is where I am now. Oh yes, one last picture. Hereís our room in Honduras, the other team members are all similar.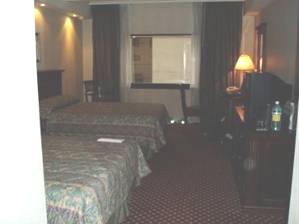 Remember my biggest fear was finding an internet site to send back reports to home. Well, obviously I did because you are all reading one. And amazingly after all the sleepless nights worried about how to do it. The hotel has wireless internet on all floors for 10 Limparaís a day. Thatís about one dollar NZ!
Ok, tomorrow, we are training, training, training. So time to get to bed.