The page below is part of the old ITFNZ website and is made available for users wishing to reference past information.
Please click here to visit the updated International Taekwon-Do website.

Day Two

Jaime sparring England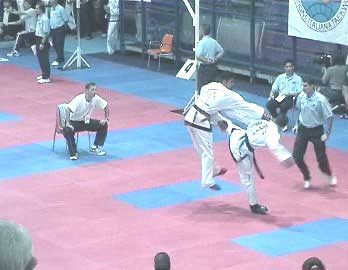 Female Team Pattern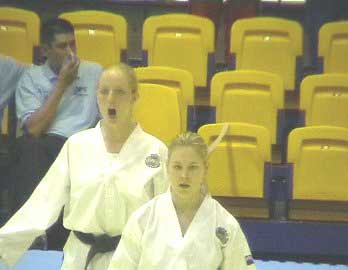 ... and zoomed out...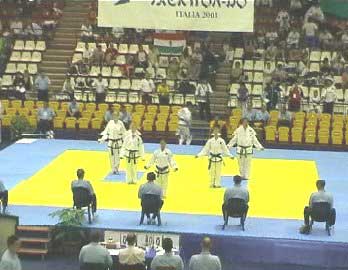 Paul McPhail VI and Jeanette Joe IV
watching the girls perform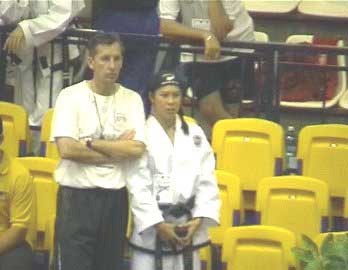 Kylee Cusin - "I've got two more days before I compete!"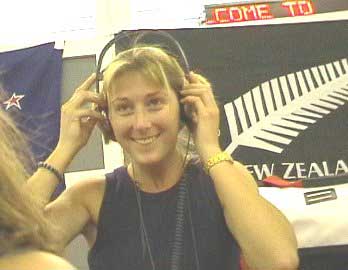 Lena Walton III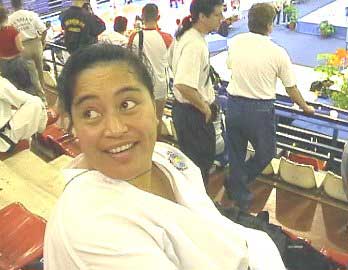 "License to Kill in Self Defence"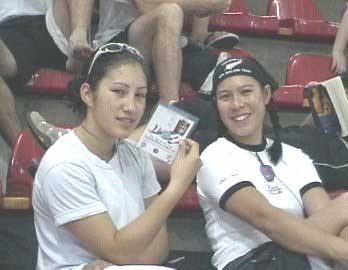 Aaron McIlwee - NZ Lightweight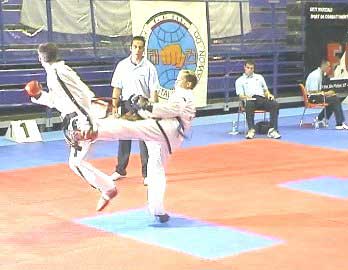 Grand Master Rhee Ki Ha and Master Park Joong Soo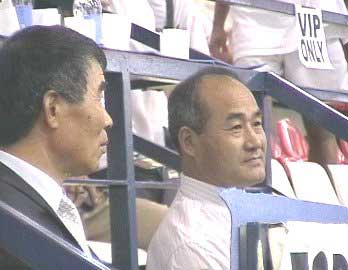 Master Wim Bos, Mr Fabian Nunez and Dr Weinstock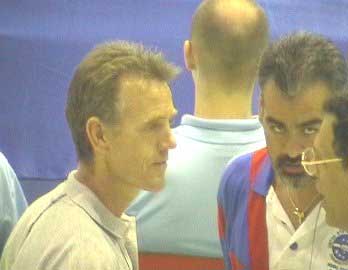 President of Italy ITF Mr Giovanni Cecconato, V Dan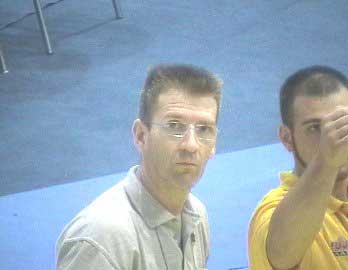 Mark Banicevich being Official, Andrew Salton being Coachy,
and Aaron McIlwee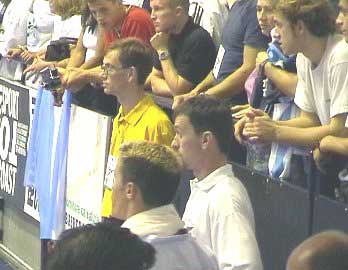 Team Puerto Rico and supporters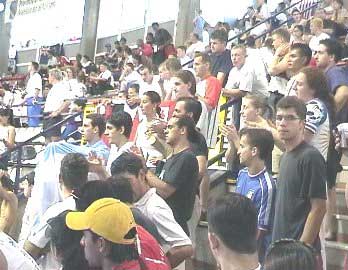 More of Aaron - Andrew Salton looking on.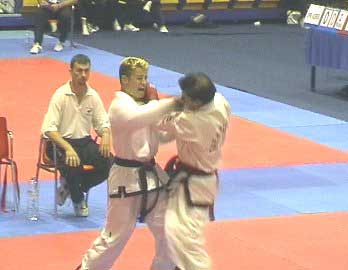 Toni making the distance on overhead kick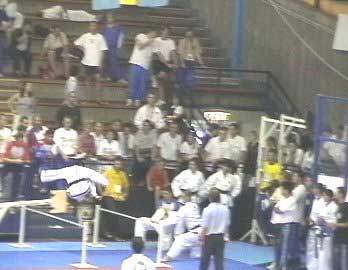 Our Female Special Technique Team :
Toni Moki, Chantelle Bennett, Sherylene Kohiti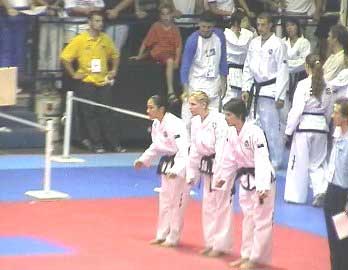 8th dan Master from Puerto Rico and senior 4th dan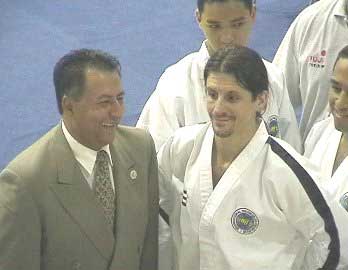 New Zealand Male Team Pattern...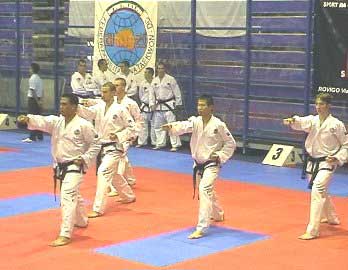 ... must have been pretty good!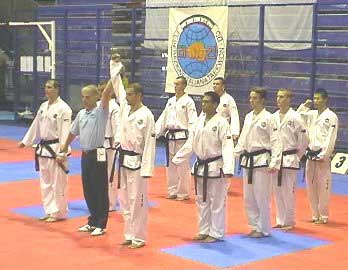 More of the same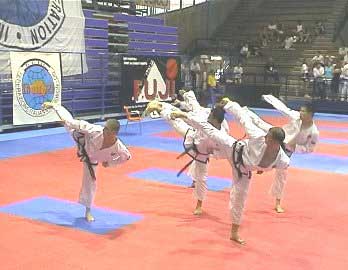 Daniel Jackson - scoring 3 points in Team Special Technique
with a High Reverse Turning Kick