The page below is part of the old ITFNZ website and is made available for users wishing to reference past information.
Please click here to visit the updated International Taekwon-Do website.
Toni's Weigh-In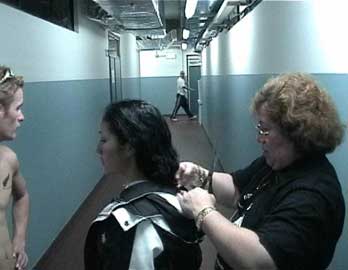 Carmen cutting Toni's hair for the last few hundred grams...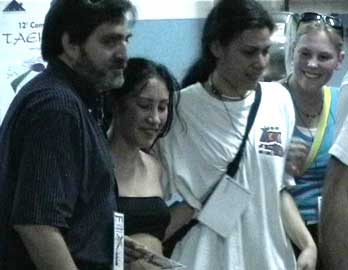 Everyone relieved after the weigh-in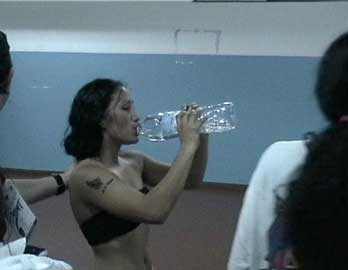 First drink in hours!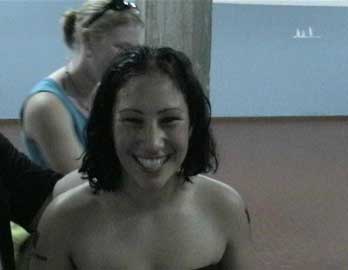 Happy Toni!
The Stadium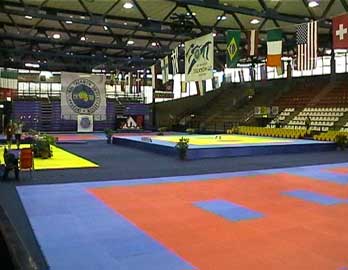 Photos received 03.7.01 from Mr Paul McPhail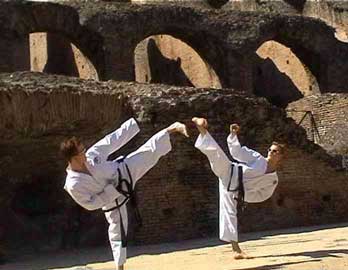 Steve Morris and Mark Trotter in front of the Colosseum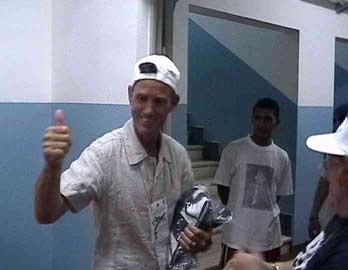 Master Bos receiving his tracksuit from the Kiwis after the Haka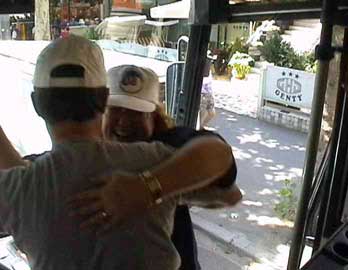 Carmen dancing with the bus driver
(she managed to talk this driver into transporting the team back to the hotel)