Black Belt Grading
Senior Dan Grading - 2 February 2007
Venue: International Pacific College, Aokautere Drive, Palmerston North
Examiners: Master Evan Davidson and Master Paul McPhail
Organisers: Mr Mike Yates and Mr Richard Burr
3.00 - 5.30 pm: Closed session, written exam, oral tests & fitness tests.
6-8 pm: Formal grading
Special guest at the formal grading and dinner was Mr Normal Ng, Past President of ITFNZ and Pioneer of Taekwon-Do in New Zealand.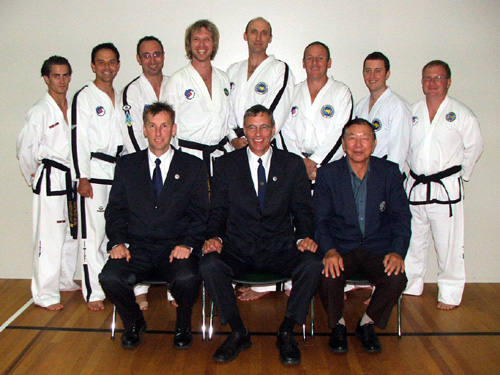 Pictured rear, left to right: Mr Mark Trotter, Mr Lawrence Mantjika, Mr Dave Ballard, Dr Cameron Snelling, Mr Shaun Tolley, Mr Ian Campbell, Mr Hayden Breese, Mr Gwyn Brown. Front: Master Paul McPhail, Master Evan Davidson and Mr Norman Ng.
The results of the senior dan grading held on 2nd February 2007 were announced at special dinner held in Palmerston North on the 3rd of February. Master Davidson and Master Paul McPhail both gave emotional speeches outlining ITFNZ's history followed by a tribute to each of the candidates and then their result.
Congratulations go to to our new senior dans who are as follows:
PROMOTED TO 5TH DAN
Mr Dave Ballard
Mr Ian Campbell (A Pass)
Mr Lawrence Mantjika (A Pass)
Mr Shaun Tolley (Pass)
PROMOTED TO 4TH DAN
Mr Hayden Breese
Mr Gwyn Brown
Dr Cameron Snelling (Distinction)
Mr Mark Trotter (A Pass)
---
Photos of the gading and dinner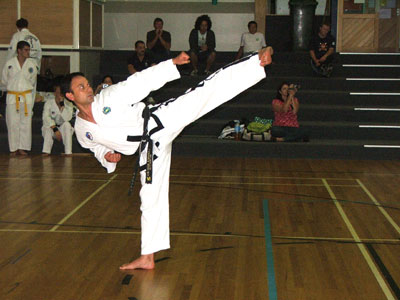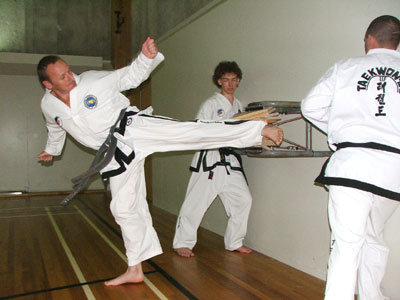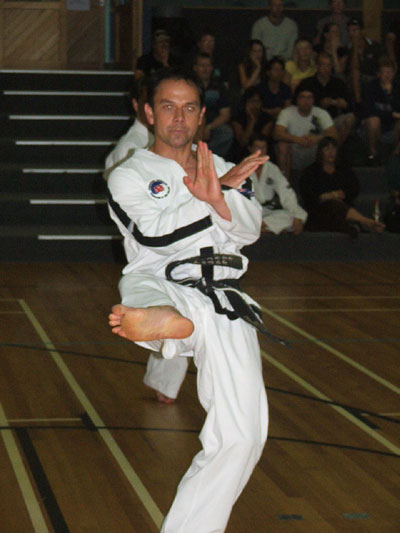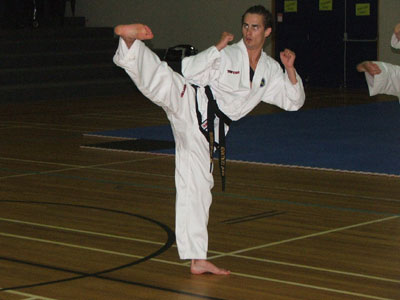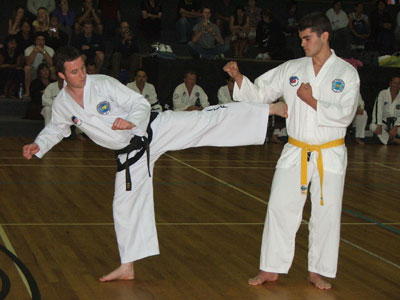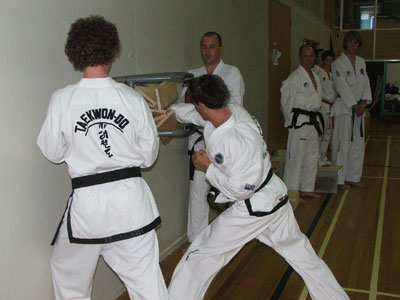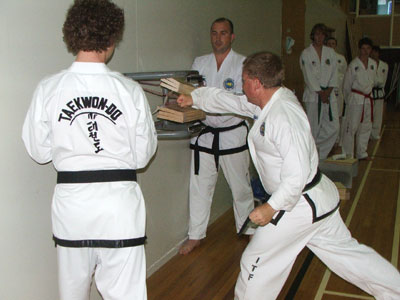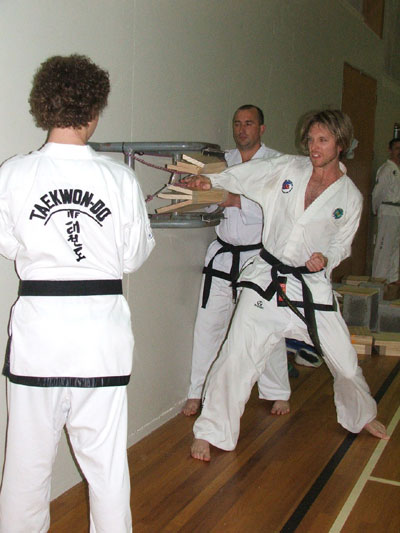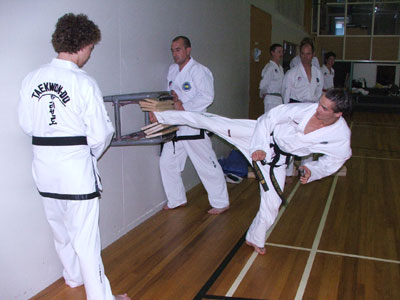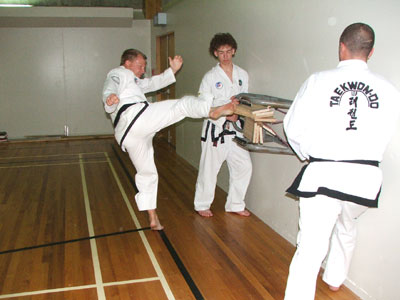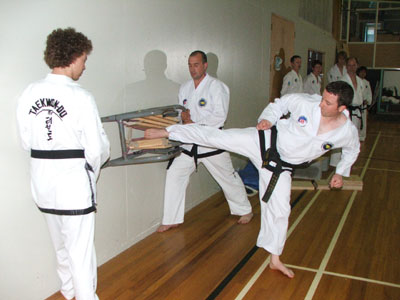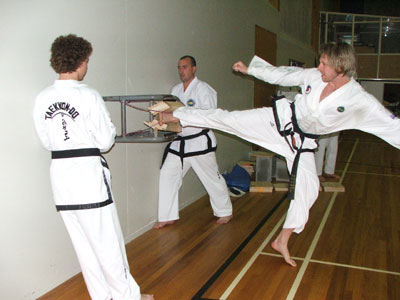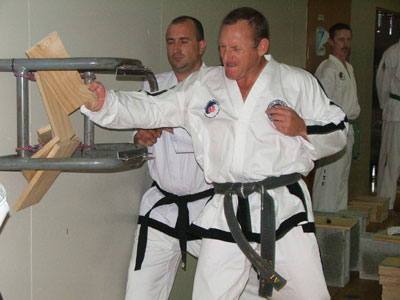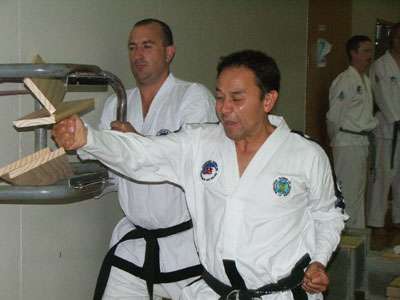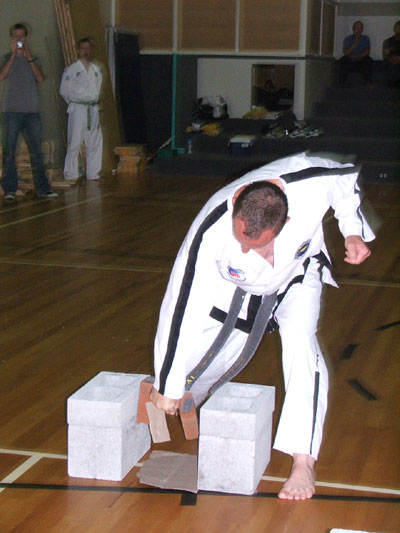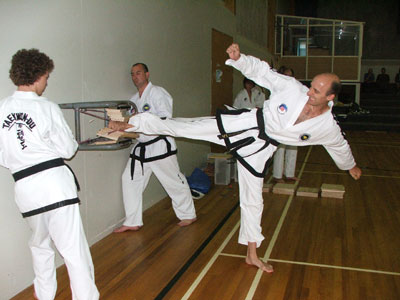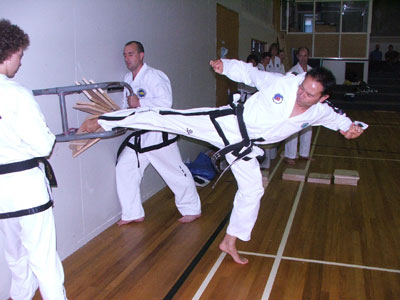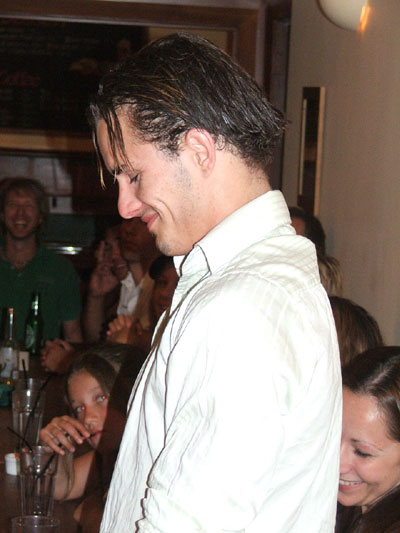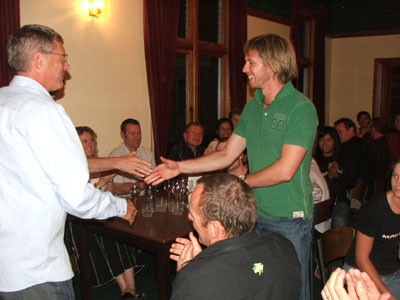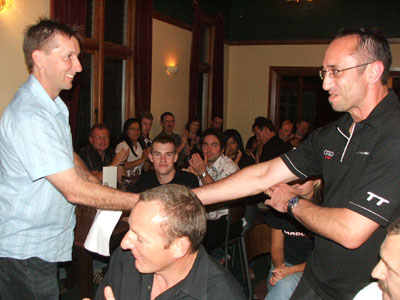 Photos courtesy of Mr James Rimmer