8th Junior World Champs - Honduras 2006
National De Ingenieros Coliseum, Tegucugalpa, Honduras, C.A.
July 12-16, 2006
---
The competition is over at the Junior World Champs. What fantastic results by the New Zealand Team. We received over 1500 individual visitors to our site everyday and they are all looking at one page... The Champs Coverage page. Thanks to everyone involved in the New Zealand Team this year - a very successful event.
New Zealand ranked 4th at the TOurnament, behind Argentina, Canada and Poland. Well done team.
Medal Country Classification
| | | | | | |
| --- | --- | --- | --- | --- | --- |
| | Country | Gold | Silver | Bronze | Place |
| 1. | ARGENTINA | 9 | 3 | 6 | 1 |
| 2. | CANADA | 5 | 3 | 6 | 2 |
| 3. | POLAND | 4 | 9 | 4 | 3 |
| 4. | NEW ZEALAND | 3 | 4 | 10 | |

Read the daily updates from the Team reporter Mr Gwyn Brown on the Champs Coverage page.

Read the hundreds of messages the team received on the Team Messages Page
---
6.7.06
The 42 strong team of competitors and supporters departing Auckland International airport - see photo below.

Mr Yates giving pre-flight instructions to the team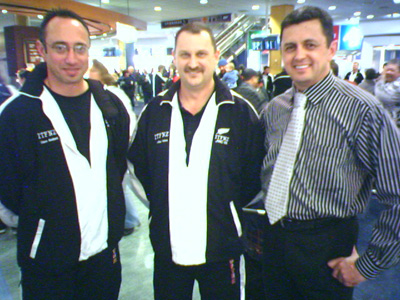 Mr Dave Ballard (Coach), Mr Mike Yates(Manager) and Mr Greg Skinner (Director of Coaching and Selection
---
Final Camp
The Juniors had the last camp before leaving for the World Championships in Honduras. The Saturday started with an early start, 5.30 am wake up for fitness at 6 am with Mr Ballard and myself. After breakfast further fitness with Mr Jackson and Mr Trotter. We are very impressed with their fitness, it is apparent that they have been working hard between camps.

On Saturday afternoon the team went to the local pool for a well earned swim. That evening, after tea the Juniors were divided into 5 teams and completed the eating challenge, as seen on Fear Factor. Some handled the challenge very well where others had to use the spit bucket.

On Sunday it was team building games organized by Mr Burr and myself. Those watching found it very amusing as the Juniors were asked to complete various challenges that they had not experienced before.

Team coaches and management would like to take this opportunity to thank the parents and supporters that have helped out at the Junior camps held at Taupo. Their assistance has been invaluable and made the camps very successful. Also like to thank those that have assisted at the trainings sessions held by the coaches in Auckland and Palmerston North.

We have been very fortunate to have had Mr Luke Thompson assist the team, sharing his experience, expertise and knowledge, particularly with power breaking. He gave up weekends to attend camps and we are very grateful for this.


The team is very lucky to have such fantastic assistant coaches, Mr Jackson and Mr Trotter, and managers, Mr Burr and Mrs. Katene. We can't speak highly enough about them as their dedication to the team has gone far beyond what we had ever envisioned. For example the assistant coaches have since October last year held two trainings a week for the Juniors within their patch, this has certainly paid off as the improvement in the juniors is amazing.

The weekend went without a hitch though it was touch and go whether those south of Taupo were going to make it due to the road closures . The snow was either side of the road, very picturesque but disconcerting on the other hand. On the we back we stopped on the Desert Road and had a snow fight, Mr Ballard was hit many times by well aimed snow balls.
Mike Yates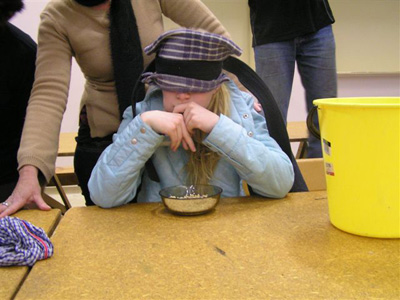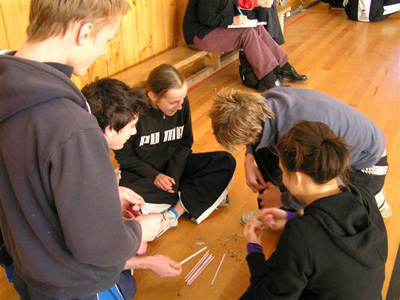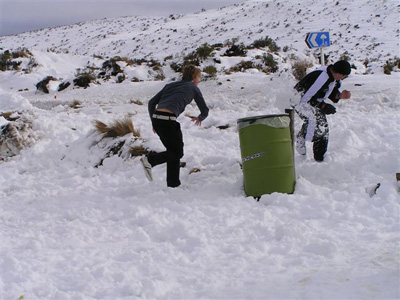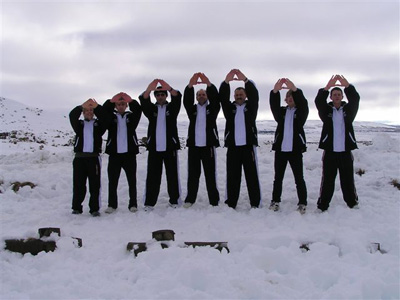 ---
Raffle Results
It was drawn on the 19th June and will be published in the NZ Herald and Dominion on the 27th June.
The results are as follows:
1st Prize I-Pod Nano Janit Wade-Ferrell Kaeo
2nd Prize Sports Pack Opai Whangarei
3rd Prize Sports Pack Reddaway Papamoa
4th Prize Sports Pack J Arbuthnott Tauranga
5th Prize $200 Pak n Save Vouchers S Wickman Manukau
6th Prize Epson Multifunction Printer D Sawyer Auckland
Winners have been notified.
---
Successful Camp
The New Zealand Junior Team had another successful camp last weekend - the second to last before they depart for the World Champs in Honduras. Master Paul McPhail and Mr Greg Skinner were at the camp to present the team their official dobok and tracksuits.
Master McPhail was very impressed with the team, and the Coaching staff are also quietly happy with the way the team is coming together. We will be starting our Junior World Champs coverage soon, building up to the big event in July.

THE NEW ZEALAND TEAM - 2006
Assistant Coach's Mark Trotter and Dan Jackson show off what they've got (new team apparel).

*Photo published by special request of the Manager Mr Yates)
---
---
The Camp - as seen by Gwyn Brown
This is a test. It seems funny to me to be putting a test article on the website, but I have been thinking a lot about how things will work out for me in trying to report back to the rest of the TKD fraternity at home. So, I decided to write an article as fast as I could, put some photo's in and see what would happen if I am unable to use the laptop in Honduras and have to rely on visiting an Internet Café and typing quickly, so, here goes.
On Saturday the 27th I traveled down to Taupo to spend the day with the junior team. This was a meet and greet trip for me. I know most of the management team, and most of the kids in the team as well, but I wanted to spend the day getting some background info to put up on the website.
What an abysmal day to travel, 80 kms all the way due to avoiding all the cats and dogs raining down on anywhere I decided to travel. In fact I was convinced that anyone observing my car driving would see a small black cloud right above me and nowhere else, at least it felt that way.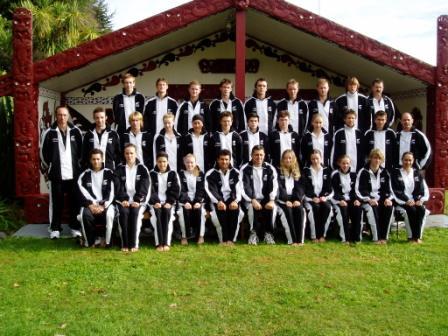 First team photo
I arrived in Taupo (wait, I have to take 10 mins to help my youngest with his homework. I will record this first break as a test distraction, maybe Dan asking me to go to the hotel bar for a beer?). Ok, back to the article. Where was I, oh yes, I arrived in Taupo and made my way to the hall to find some hard training going on, lots of sweaty kids trying hard to be the best they can be before they leave. I see Luke Thompson and wave, he comes over and we catch up for a bit, then he goes back to helping one of the girls with her pattern. Next Dan Jackson and Mark Trotter greet me. (Wait, 2nd distraction, the wife wants to discuss the layout of the garage and how much room my TKD gear is taking up. I will try to imagine this as Mark asking me to go down to the hotel bar for a beer. I pretend to tell him Dan has gone, and he leaves.all working so far!).
I grab a seat and watch the power breaking, waving to Chris Clencie who waves back. Amy Reeder walks past and I congratulate her on her A pass. The boys start breaking and the whole team stopped to gather round and watch them. I wasn't sure why at first but soon realized that they stop to watch to support the boys, just like they will be doing in Honduras. (3rd distraction, wife asking me why I brought a typing program but am still using just my 2 chubby forefingers. I tell her it's a practice article, but pretend I am fending off Mike Yates asking me to go to the hotel bar for a beer.I tell him Dan and Mark are already there, it works!).
I have to say I am impressed with the power breaking. A few of the techniques (4th distraction, youngest asking for more homework help and I am running out of adults to pretend are going for a beer. Clearly I will have to go with them soon). As I was saying, a few of the kids need more work, but mostly it's a pretty good display. Then the girls get up for their turn. Luke is sitting next to me and he says he is pretty happy with the boys breaking, some more work needed, but they are right on track. The girls start with a side kick and the first break is so fast and beautiful the boards shatter, well they would have if they were wood and not polar boards. I can't help myself, and tell Luke that was an awesome break. He agrees and says that the boys are still relying on their added strength while the girls are all technique. Their hand breaking still needs work, but wow, their side kicks sure don't.
After the breaking Mr Ballard has a team talk with Mr Yates. Then they introduce me to the team. I ask them if anyone speaks Spanish, which Gary Sawyer does. I know enough to find the toilet, say I don't speak Spanish, and order a beer but that's about it. I also let them know I have a handout for them which asks the usual journalist questions. I don't tell them that I also want to know some whacky stuff, like if they were a tree, what kind of tree would they be. Not relevant to TKD you might say, but I disagree. As you will read later when I collate the answers, some of them are insightful with a lot of thought put in.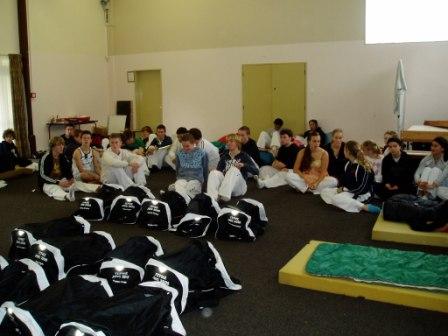 The team about to get their gear
The team then breaks for lunch and this is when they get their sparring gear handed out by Mr Skinner. They are very excited and it's kind of like Christmas. Bags everywhere.
After lunch the team head off for some secret squirrel training and I take the opportunity to head in to town with some of the parents to get to know them a bit better. On arriving back at the camp I find lots of training still going on. Dan, Mark and Luke are taking different sections of the team through sparring, patterns etc. But most of the team are practicing on their own. There is no slacking, no sitting down, no 'I'm tired'. All the kids are pushing themselves hard, especially Rebecca who has to loose weight. I can't see where she is going to loose it though, she isn't exactly a chunky monkey. In fact I see a group of girls walking around with some scales in tow and weighing each other. This is pretty serious stuff and reminds me that there is a real sense of purpose with this team. They have a job to do and each member knows exactly what they have to do and how hard they have to work.
Amy, Siobhan, and Alecia are running past me trying out their overhead kick time after time. They are joined by Melissa. I know Amy and Melissa from the kids' camp and knew that Melissa can jump very well, but the other girls are no slouches either.
It's about now that I realize that this team is a team of individuals, but more than that, it's not an individuals team. If the management's goal is to establish a bond within the team, then they have done so very well.
I get up out of my seat to answer a question from Luke about Gae Baek, and am nearly run over by Amy. Must realize that I am a guest at these trainings and to keep out of the way. One of the boys calls me Mr Brown and asks me to move politely. I have to say I am a little embarrassed that he knows my name and I don't know his.yet. My first goal with the team is to learn all their names and a little about them. (Must type faster, I am coming up to an hour already and have only written 1180 words, this simply will not do!).
Master McPhail arrives with Nadia. It has been quite a while since I saw her but she still remembers the chat we had in Wellington at the Nationals 7 years ago I think it was?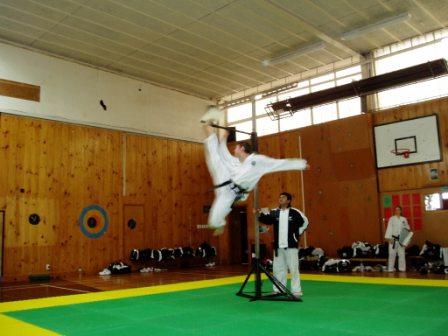 Shane showing his stuff
Then the team put on a demonstration for him and the other adults. They break very well with all successful and they spar well too. Sam and Shane perform specialty, something that always impresses me as I find it difficult to jump over the sidewalk. The kids finish soon after this and Master M and Nadia head back to the dining room. The boys spend some time practicing their Haka, which to me, having no Maori blood what so ever, looks fine. But not to Luke, who is twitching sitting next to me. I lean over and whisper to him that if it is bothering him, he should get up and fix it. He does so, and all of a sudden they start working harder, trying to get it right. It's very important that they do this right, as overseas, our culture binds us all together, no matter what the background. The team will learn this pretty quickly.
I head back for dinner and to chat with the adults. After all the team have showered and assembled together, Master M hands out their uniforms, which is like Christmas all over again. They are all beaming from ear to ear, and it's about now they are starting to realize that they are representing NZ, and pride becomes evident in everyone. Master M makes a point of telling them that he is looking forward to reading all about their trip via me, and I start to feel the pressure a little. Afterwards we chat and discuss what alternatives there might be should I not be able to find a reliable internet connection, something that is my biggest fear.
After saying goodbye, I make the short 2 hour drive back home to Tauranga, listening to the sultry sounds of Barry Manilow cranking out the ballads (I don't really care that anyone knows I am his biggest fan, after all, each to their own. I also like Queen, ACDC, Huey Lewis and The Who). Along the way I reflect on the impression that the team has left me with and realize that I can't wait to get there and see what these kids can really do. But more than that, I can't wait to share the experience of the rest of the trip, not just the champs.
The End
Ok, this has taken me 1.5 hours to type. Way too long. And I haven't put any photos in yet. Fortunately for me one of the girls Dad's, Doug, has an impressive digital camera and is going to be the official photographer for the team. This is great news for me as I can just write the articles and he will match up the photos. Things are looking up. I think that I will have to learn to type properly though. Just in case I can only get an hour of internet access time a day. My plan is to type it here as I go on the laptop, and then transfer it to the internet café computers somehow. At least sitting here in good old NZ, it seems a fine plan.we will see.
---
Here we start a series of background articles from Mr Gwyn Brown leading up to the Champs in July.
Honduras Background
Over the next few months I will be adding to it to give you some background information on the teams build-up for the world champs in July.
But first to introductions. For those of you that don't know me my name is Mr Gwyn Brown and I am one of the assistant instructors at the Tauranga club and also the Regional Director for Midlands. I have the unenviable task of accompanying the team to Honduras as the official journalist and following in the trail blazing footsteps of Messr's Breen snr, jnr, Pearson, and Master M.
After being appointed as the journalist to accompany the team, I have been looking at where we are supposed to be going and finding out a little about Honduras, which is a really fascinating country. Probably not at the top of everyone's tourist destination I have to admit, but when you take a closer look, there are many surprises and Honduras is quite a hot spot for off the beaten track intrepid style journeys.
Honduras is situated on the isthmus joining North and South America, pretty much in the middle of the two continents. It is a small country, being about half the size of New Zealand in land area with a coastline of only 820 kms. Compare this to NZ's 15,134 kms of coastline.
Below is a small chart to compare our two countries.


As you can see, there are some similarities but mostly we are very different places so it will be an awesome opportunity for all the team to experience something really different, especially the Spanish language!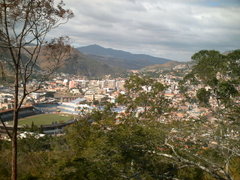 Tegucigalpa where the tournament is, (pictured above) is the capital of Honduras, and is situated quite high up for most of us, with an elevation of 3250 feet (990 mtrs). Waiouru is 850 mtrs in elevation as a comparison. Today it is 27 degrees and cloudy in Tegucigalpa !
Before travelling to Honduras, the team and myself have to be vaccinated against a number of rather horrible diseases, something which I am not looking forward to. Included are: Hepatitis A & B, Typhoid, Yellow river fever, Tetanus, and Rabies. Some of these are optional, like Rabies. I have an appointment on the 30th of May for mine, so I will let you all know how that goes. The team has already had theirs and right now I would give a lot to be in their place!
Crime, especially pick-pocketing, is common in Honduras, and having been a victim previously in Italy, I will be very careful about where I put my wallet. The best place is a money belt tied down the front of the pants, with a cheap false wallet kept in the front pocket of the backpack as a decoy.
The team also has to be careful what they eat and drink. There are a lot of water borne viruses and bugs that could be devastating for the team, and the rest of us too, so all food must be cooked thoroughly, as well as all raw food such as fruit etc washed in bottled water. And buying from street vendors is a definite no no.
My biggest concern in reporting for the team is being able to get results back to NZ as soon as I can. Honduras has an antiquated mobile system, by our standards, so I am still trying to get that sorted so I can at least text any winning of events as they happen, and send the full written report later.
---
Journalist to accompany team
We are pleased to announce the Journalist to accompany the team to Honduras is Mr Gwyn Brown from Tauranga. We are confident he will provide first class reporting for our website while the team are away.
---
Results of the Junior World Champ Team Raffle
This was drawn on 13 February and results will be published in the Dominion and Herald on the 18 February.
1st prize Epson Printer Value $350 Jon Andres
2nd prize Kelly's Sporting Pack Value $310 Joanna Van Pierce
3rd prize Kelly's Sporting Pack " J Van Pierce
4th prize Kelly's Sporting Pack " Doreen Pygott
5th prize Kelly's Sporting Pack " John Kettings
6th prize Kelly's Sporting Pack " Dan Wilson
7th prize Benchmark Bar-b-que Value $285 M Mackenzie
8th prize $200 Hire Pool Vouchers L Smith
Winners have been notified.
---
Congratulations to those that have been selected to represent ITFNZ at the Junior World Championships in Honduras. Thank all that took part over the weekend but mostly the trialists that performed to an extremely high level making it difficult for the selectors.
The camp ran smoothly due to the fantastic efforts of parents whom consistently give up their time to help. The management team is extremely grateful for the help, especially over this weekend as it was a three day camp.
Management and coaching team is looking forward to the next 5 months where the team will be training hard for the championships. The team comprises of 16 men and 10 women being the largest team to represent ITFNZ.
Congratulations to Chris Clencie and Alicia Yates whom have be named as Captains of the Men's and Women's team. Like to take this opportunity to thank Mr Eccles and Mr Thompson for taking time out of the busy schedules to help select the team. We are pleased to announce that Top Ten is the sponsor for Junior Team for sparring gear, doboks and tracksuits.
---
Mr Ballard and the assistant coaches have been pleased with the progress that the applicants have shown over recent months and are expecting the level of improvement to continue leading into the JWC. Applicants have been given raffle tickets to sell. Like to encourage club members to assist the applicants in selling the raffle tickets. Money raised is for the team travelling to the Junior World Champs in Honduras. Great prizes, that have been donated by several businesses; Epson Printer donated by Epson NZ BBQ donated by Benchmark Ltd $200 hire vouchers donated by hirepool Sporting gear supplied by Kelly's Sports. We are very fortunate to have these companies on board that have donated prizes for the raffle or have supplied the goods at reduced cost.
I would like to take the opportunity to thank the parents and caregivers for their assistance in giving up their time to take the applicants to trainings and camps.
Mike Yates
Manager
---
1st Gups will be eligible to trial in February 2006 for the New Zealand Junior Team to attend the Junior World Championships. Of course they must pass their Dan Grading in May to be part of the team.
TRIALS ARE BEING HELD IN TAUPO ON 3-6 FEBRUARY 2006.

---
First Camp in Taupo

31 students attended the first training camp for Junior Worlds on the weekend, 7th to 9th October 2005. On the Friday night there was the icebreaker (charades) called Game of Two Halves, as seen on TV One. This was a lot of fun and it ended in a draw, 8 all between the boys and the girls.
At 6.30 am on Saturday morning the students went for a run carrying their skipping ropes. They stopped at several locations within Taupo where their skipping skills were tested. This was a good warm up for the fitness test that commenced after breakfast. This fitness test was extremely demanding physically involving the windmill test, speed kicking, sit ups, press ups and 7 sprints. All the students gave their all and there were many that impressed the coaches with their level of fitness.
After lunch the afternoon was devoted to developing sparring skills. The students listened intently to the coaches as they passed on their experience and skills to them. This gave the parents and supporters the opportunity to go into Taupo and experience the splendid coffee at a local café.
Saturday night after a splendid meal several DVDs were played including the showing of the finals for patterns and sparring from the Senior World Champs in Germany this year.
Sunday morning started with a run and skipping, at 6.30am. Breakfast was waiting for them once they arrived back. After a good feed they were off to the gymnasium where they warmed up with a game of basketball before the formal part of the training of patterns, sparring and power. After training they had some lunch before going home.
The weekend went very well and this was due to the assistance from the devoted parents and supporters, (Mrs Katene, Mrs Baigent, Ms Fisher, Mr Burr, Mr Pygott, Mr Lim, Mr Konia). They worked tirelessly over the weekend ensuring the students were fed and that their needs were looked after.
Though the weekend was very physically demanding for the students they are looking forward to the next camp in December.
If you require further information don't hesitate to contact me.
Kind regards,
Mike Yates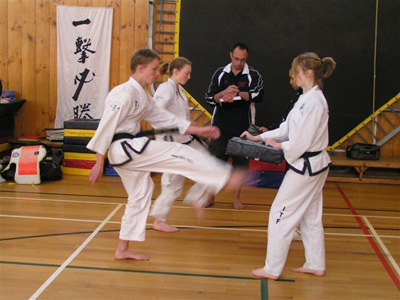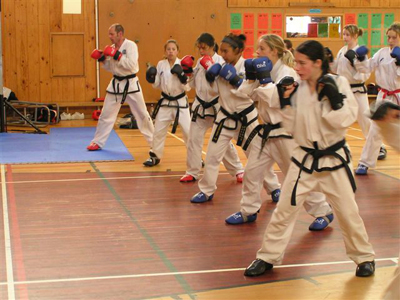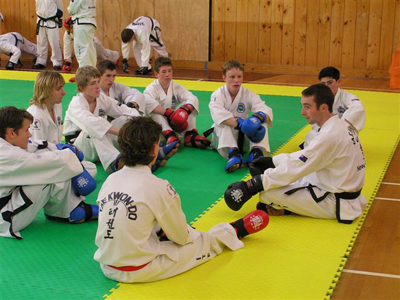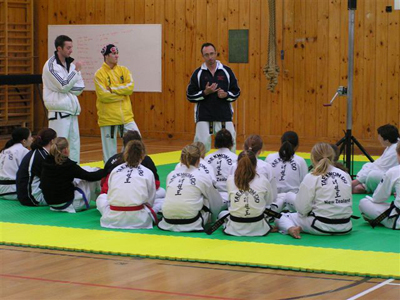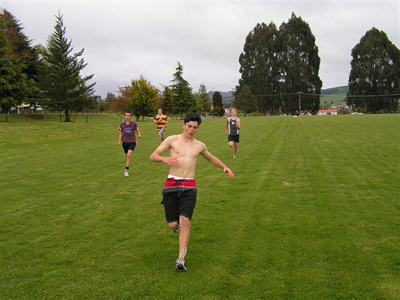 ---

Students that want to attend the camps whom are thinking of trialing the following year are welcome to attend the training camps. This is an opportunity for you to experience the camps in preparation for the future. Of course you will need to complete an application form with the fee, and forward this Mr Yates before the first camp.

Application Fee $100
Taupo Camp Fee Applicant $70 Parent/Caregiver $40
---
Mr Dan Jackson and Mr Mark Trotter have been named as assistant coach to Mr Ballard for the Junior World Champs. They are all looking forward to the first camp in Taupo.

Please note that other ITFNZ members are also invited to train even if they do not intend to trial in February
---
Coach Announced
The Coach for the New Zealand Team to compete at the 2006 Junior World Champs is MR DAVID BALLARD, 4th dan, Instructor of Palmerston North Taekwon-Do Academy. Mr Ballard will be making some announcements via this page shortly.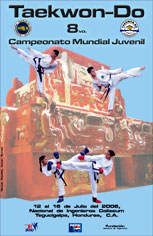 The first Junior Camp will be held at Taupo College Spa Road, Taupo over the weekend 7th to 9th October 2005. The weekend will cost $70 for the applicants and $40 for the parents or caregivers.

Second Junior Camp will be held at Taupo College Spa Road, Taupo over the weekend 16th to 18th December 2005.

Below is the application form that must be forwarded to me no later than 26 September 2005.

Any queries contact me

Mike Yates
Manager
Work (06) 351 3600
Home (06) 357 6426
Mobile 027 249 5939