Saturday 25th March 2017

Venue:
MMC
198 Marau Road, Ellerslie, Auckland


iTKD Umpires 'C' Course 2017 - Auckland

Time: 9am - 3pm
Lunch break: 11.30 - 12 pm (bring your own)
Cost: $25, Pay on the day.
Eligibility: No previous experience necessary and open to all ages & ranks. Even mums and dads can attend the course and gain the qualification.
Dress:  Comfortable, tidy dress, umpire suit or Dobok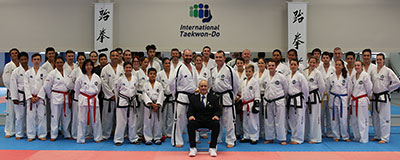 Rules: Please bring a printed or dogital copy of the rules with you to the course.
Note: This course is being filmed by TKDCoaching.com.

Thanks for registering for the Umpires Course this Saturday 25th March. Here are a few things you need to know.
The course will start at 9am sharp and must finish no later than 3pm.

Please arrive by 8.30am to register and pay the fee ($25 or $20 family of 2 and $15pp 3+). Please have the correct cash and pay to Mr Brendan Doogan.

There is VERY limited parking at MMC so please park at Mega Mitre 10 and walk through from there.
The course will be very hands on and lots of fun. You will be practicing what they learn then expected to put it all into practice at the U-18 tournament on Sunday. So for that please register here:
http://ringmarshall.com/tournament/U18/2017/1/officials_form.php

For the course please bring:
Pen and a notebook/paper

 A copy of the tournament rules – either paper or on a tablet.
Dobok
Sparring gear if they have it 
A positive attitude and an eagerness to give things a try, perform a pattern or spar to help with the running of the course.