presents
ITFNZ National Tournament 2005
4th - 5th June 2005 (Queens Birthday Weekend)
Venue:
Horowhenua Events Centre AP&I Showgrounds
Victoria Street
Levin

3rd time running for Counties

RESULTS AWARDS

(more photos and Awards info still to come. nb)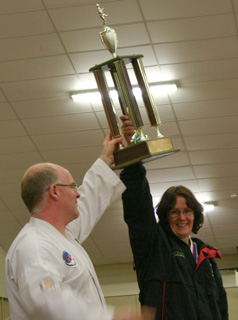 CM Coach and manager Phil Dunn and Deborah Olesen


Master Davidson closing the largest Nationals ITFNZ has ever held, at close to 400 competitors.
Mr Wayne Kessell, host region Central Districts' Regional Director.
Mr Andrew Salton, 5th dan and new Life Member of ITFNZ,
who looked at this major challenge, took a deep breath
and set himself and his team to the task of getting through it,
and achieved that very succesfully.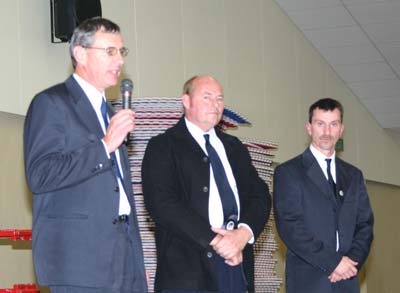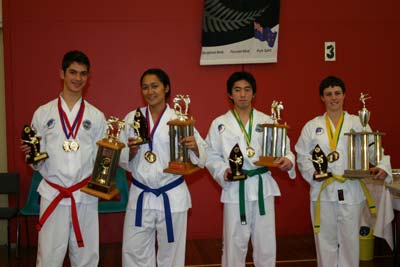 Best colour belts
Daniel McMillan, Lizzie Fa'afili, Kunihiko Kaneko, Chris Morton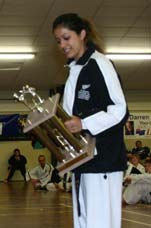 Best Junior Black Belt: Lipi Shukla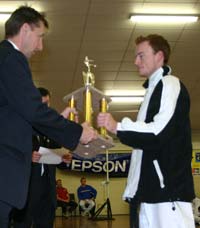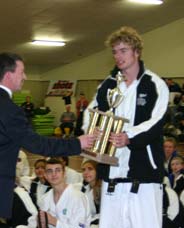 Best Black Belts: Steve Morris and Carl Van Roon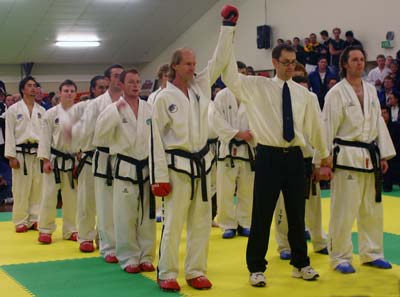 Counties Male and Female teams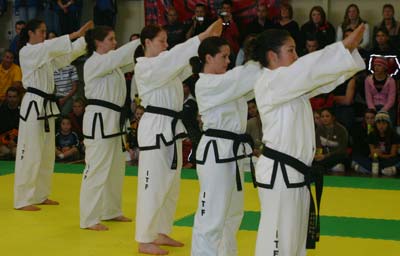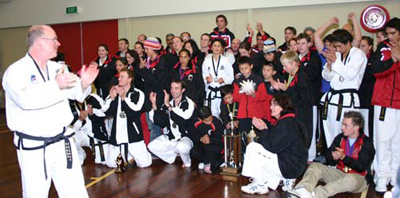 ---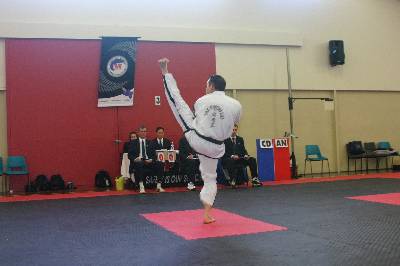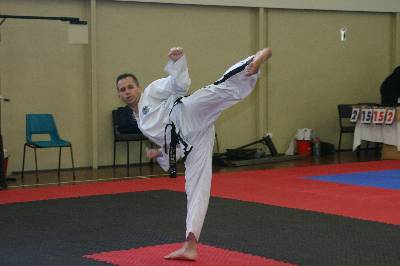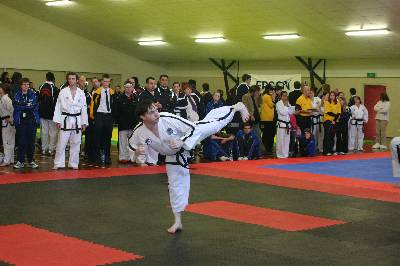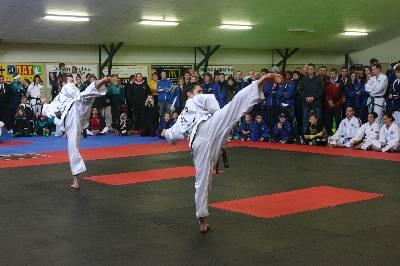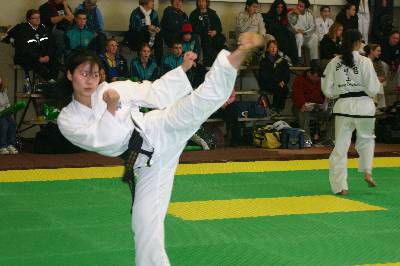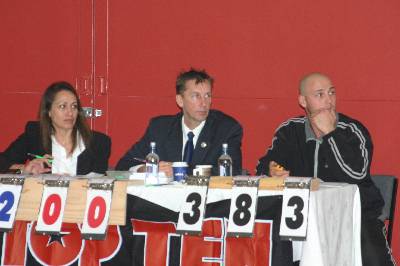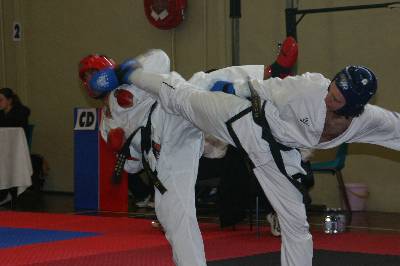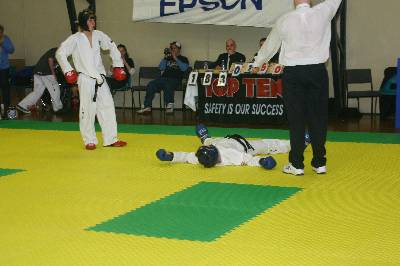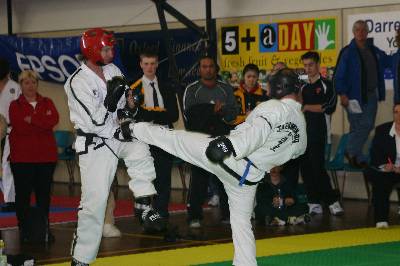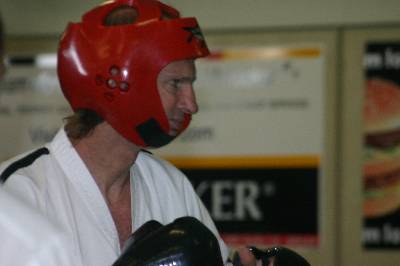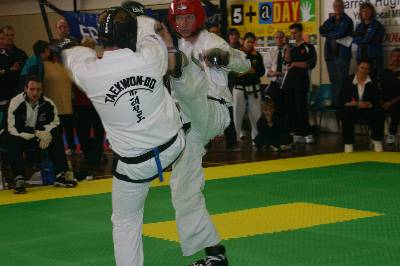 ---


Dinner:
The Awards Dinner was held at the Levin RSA.
See the 2005 Nationals DRAW (updated)
Programme for Saturday | Nationals T-Shirts | Printed Programme | Officials Timetable
Officials stayed at the Redwood Lodge Motel which is situated on Oxford Street, Levin.