---
The National Tournament will be televised on Triangle Television as an eight week half hour series starting 25 November and also a 2 hour special on SKY TV airing four times during November.

SKY TV SCHEDULE
| | | | |
| --- | --- | --- | --- |
| DATE | TIME | CHANNEL | EPISODE |
| 06/11/06 | 10:30 | Sport 1 | 1 |
| 08/11/06 | 04:00 | Sport 2 | 1 |
| 22/11/06 | 15:00 | Sport 2 | 1 |
| 24/11/06 | 20:30 | Sport 2 | 1 |
---
Read about the buildup to the nationals and other important information here.
What an amazing event the Nationals was!
If you missed the National Tournament, don't miss Taekwon-Do Television!
Officials for the Nationals
This is an event not to be missed!Officials roster is here.
Photographs will be posted during the event
Photographs of the National Tournament will be regularly posted by Mr Doug Hanna. He will post his picks of the bunch here. Mr Hanna was the man who brought us amazing photographs of the Junior World Championships earlier this year.
Competitors and Coaches please note...
Umpires at the National Tournament will enforce the latest ITF ruling in the Special Technique event. That is, twimyo nopi chagi (flying high kick) and twimyo dollyo chagi (flying turning kick) must be executed with a scissor-action take-off.
There are 335 competitors for the National Tournament
Wellington and Counties Manukau have the largest teams. Who will have the best? There is a list of registered entrants here. Check your registration details and your division.
Sponsor announcements
Announcing our first sponsor
TeamTalk are sponsoring Male Team Event and Female Team Event.

TeamTalk is New Zealand 's largest mobile radio company. They provide national and localised mobile radio coverage that is both robust and affordable. They also lead the way with mobile data services, including vehicle tracking and job dispatch technologies.
Two new silver sponsors
The Chinese New Zealand Herald stepped forward to sponsor Male Black Belt Patterns. This dynamic event, some of which will appear on Taekwon-Do Television includes former 4th dan World Champion, Wellington's Gray Patterson.
The Chinese New Zealand Herald is a superb medium for Chinese news for Chinese New Zealanders. The newspaper is distributed throughout the North Island free on Tuesdays, Thursdays and Saturdays. It is a fantastic medium to reach Chinese New Zealand customers.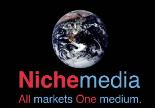 Niche Media New Zealand stepped forward to sponsor Female Black Belt Patterns. Some of this event will also be televised on Taekwon-Do Television.
Niche Media New Zealand are a great company to approach if you are marketing to any ethnic subgroup in New Zealand. A number of major New Zealand companies rely on the expertise of Niche Media New Zealand to advertise to our diverse cultural subgroups, such as Samoa, Tonga, China, India, the Philippines, Brazil, Korea, and many more. Niche Media New Zealand can help you get great advertising rates and advise you in your campaigns for numerous ethnic media, including television, radio, newspapers and grass roots events.
Major support from Lion Foundation and Wellington City Council

ITFNZ Taekwon-Do would like to thank Lion Foundation who funded almost all of the venue hire.
Thank you also to Wellington City Council for their financial support.
New sponsor
Announcing DPOD.com, a new silver sponsor!

DPOD.com are a full service company, with the capability to finish everything they print, whether you require die-cutting, laminating, binding or mounting. Whether its a 50 page PowerPoint document for presentation or a fine art print on canvas, their production runs 16 hours a day which gives them the capacity to deal with anything.