2-4 December 2011, Rydges Hotel, 272 Fenton Street Rotorua.
Organiser Ms Christine Young.


We are excited to announce two special guests for the Conference.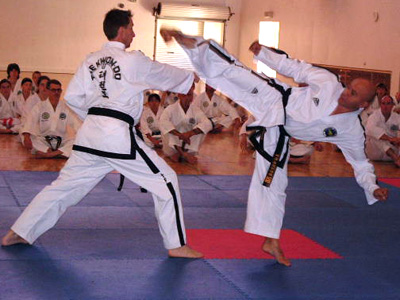 Senior examiner and guest Instructor is Master Michael Daher from Sydney Australia. Master Daher is an 8th degree black belt, President of the Oceania Taekwon-Do Federation and member of the ITF Board of Directors. Master Daher is the most senior Instructor in the Oceania region and specialises in flexibility, kicking and sparring.
Lee Parore is one of New-Zealand's leading personal trainers and wellness consultants. He has worked with some of this country's elite athletes such as Jonah Lomu, Zinzan Brooke, Sean Fitzpatrick, David Tua, and international teams involved in around the world yachting and the America's cup, as well as once being the team trainer for the Auckland Blues under coach Graham Henry. Lee's session is fun, practical, and highly informative!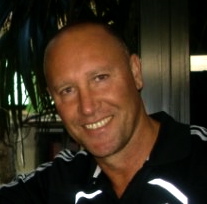 Lee has authored 7 books - including "Corporate Edge" - "Power Posture" - "Competitive Edge" - "Fearless Spirit/Joyous Heart" - and his latest a series called "stop killing your kids & yourself" - food is your best medicine!
This 3rd Instructors conference is once again a balance of physical and workshop style sessions. The conference is being held at the 4.5 Star Rydges Hotel in Rotorua! DON'T MISS THIS AMAZING EVENT!
The conference is open to Instructors and Assistant Instructors. Those that attend have their Instructors Certificate extended another two years.
The conference will also host a senior dan grading with guest examiner and Instructor Master Michael Daher, 8th dan.
---
DATE
TIME
EVENT
2nd December
2.00 pm
All members can check in. No Dinner provided.
1.00 pm
Senior Dan Grading Private session commences, Ascot Room
6.00 pm
Senior Dan Grading Open session commences, Ascot Room
9.00 pm
Welcome / Meet & Greet, Mezz Bar
3rd December
7.00 am
Breakfast
All training sessions held in the Ascot Room, Rydges Hotel.
8.30 am
Session / Workshop 1 - "Outside the Square" by Master Paul McPhail and Carolina Dillen, Ascot Room
10.00 am
Break
10.30 am
Session / Workshop 2 - Kicking Drills by Master Michael Daher, Ascot Room
12.00 pm
Lunch
1.00 pm
Session / Workshop 3 - Power Posture Mr Lee Paroroe, Ascot Room
Group Photo

3.00 pm
Break
3.30 pm
Session / Workshop 4 - Student Centred Instructors by Mr Michael Lowe, Ascot Room
5.00 pm
Finish
6.00 pm
Meet at Mezz bar
7.30 pm
Buffet Dinner. Partners invited

ITF Convention Report - Mark Banicevich
Dinner Speaker - Mr Mike Thompson (CEO)
Formal Dress (Instructor uniform okay)

4th December
7.00 am
Breakfast, Restaurant, Rydges Hotel
9.00 am
ITF Code of Conduct - Master Davidson
9.30 am
Senior Patterns:By the Masters.
11.00 am
Ask the Expert Panel, general discussion and finish


Attendees
Master Daher
Master Davidson
Master McPhail
Master Rimmer
Master Bhana
Master Rounthwaite

Mr Steve Weston (Aus)
Mr Gray Patterson
Mr Andrew Salton
Mr Ian Campbell
Mr Peter Graham
Mrs Trish Rounthwaite
Mr Kane Raukura
Mr Darren Ward
Mr Matthew Breen
Mr Lawrence Mantjika
Mr Mark Banicevich
Mr Gwyn Brown
Mr Brendan Doogan
Mrs Suzanne Patterson
Dr Jake Pearson
Mr Brett Kraiger
Mr Hayden Breese
Mr René Kunz
Mr Kris Herbison
Mr Vince Pygott
Mr Mike Lowe
Mr Ian Walton
Mr Simon Mallinson
Mr John Matsuoka
Thu Thach
Mr Tim Couling
Mr Richard Iotua
Mr Shaun Skedgwell
Mr Gregory Dyson
Mr Roman Scholl-Latour
Mrs Seida Scholl-Latour
Mrs Lorraine Eade
Mr Greg Christie
Miss Melissa Timperley
Mr David Lo
Mrs Hellen Miller
Mr Ben Wylie-van Eerd
Ms Louise Chan
Mr Dennis Burns
Mr Peter Chapman
Mr Darren Andrews
Mr Matthew Davey
Mrs Rebecca Smith
Mr Kevin Cale
Mr Alois Vogt
Mr Brett Kimberley
Mr Mark Hanna
Ms Sheri-Jane Lander
Ms Angela Barltrop
Miss Kara Timmer
Mr Philip Hayward
Mr Nick Lee
Ms Sheryl Chase
Mr Simon Lloyd-Evans
Mr Peter Gudsell
Ms Helen Caley
Ms Carolina Dillen
Mr Rana Moanaroa
Mrs Shirley Pygott

Mr Tony Bishop
Mr Michael Onland
Mr Nick Lourantos
Mrs Katrina Grubner
Mr Zoheb Shah
Mr Rex Stuart
Ana Rakonjac
Bjarne Morris

Ms Gena Salmon
Mr Craig Oliver
Photos
(Click to enlarge... more to come)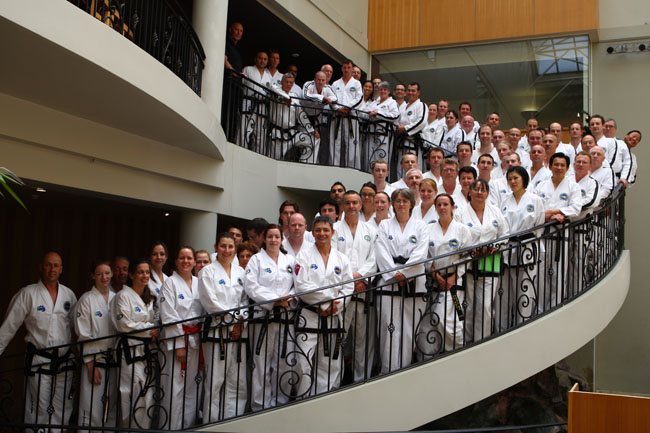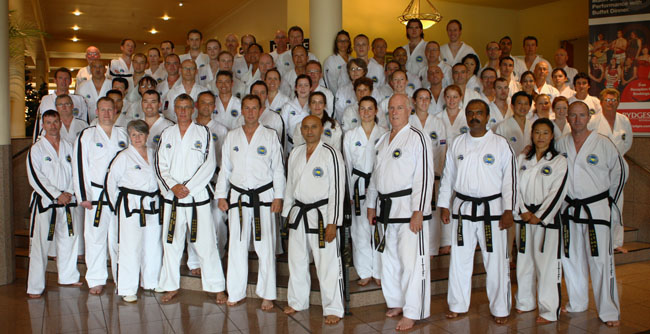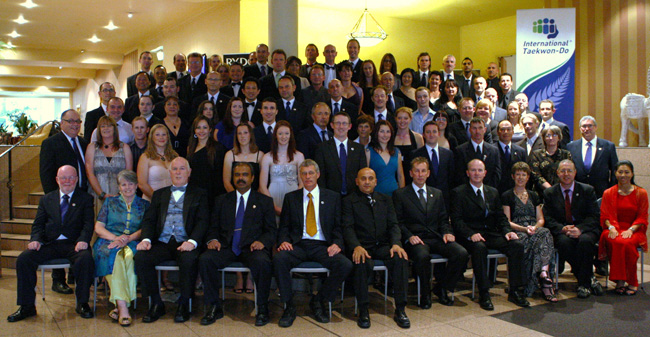 Grading Photos