International Instructors' Course

31 July - 2 August 2015
GOLD COAST, AUSTRALIA
Conducted by members of the ITF Technical & Instruction Committee:
Grand Master Marano (Argentina), Grand Master Lan (Germany), Master Paul McPhail (New Zealand)
WITH SPECIAL GUESTS
Grant Master Pablo Trajtenberg (ITF President)

Open to Red Belts and above
IIC Venue: Coomera Anglican College, 8 Days Road, Upper Coomera
Accommodation: Mantra Legends Hotel
(Transport to IIC provided)
For questions related to related to registration please contact
Mr John Abdallah
International Instructors Courses were established by General Choi Hong Hi to teach the art of Taekwon-Do ITF to instructors across the world with the aim of standardising and improving fundamental technique and knowledge of ITF instructors. Since the passing of General Choi the ITF Technical Committee continue the legacy of our founder and to standardise ITF Taekwon-Do technique across the globe. The ITF technical committee travel around the world continuously teaching and improving the level of our Instructors and Masters.
The committee is chaired by Grand Master Hector Marano from Argentina and currently comprises Grand Master Ung Kim Lan from Germany, Master Clint Norman (Canada), Master Pierre Laquerre (Canada) and Master Paul McPhail (New Zealand) as members.

We are honored with Special Guest ITF President, Grand Master Trajtenberg attending this event. The IIC will also be the promotional launch of the 2018 World Cup, hosted by Australia and to be held on the Gold Coast QLD.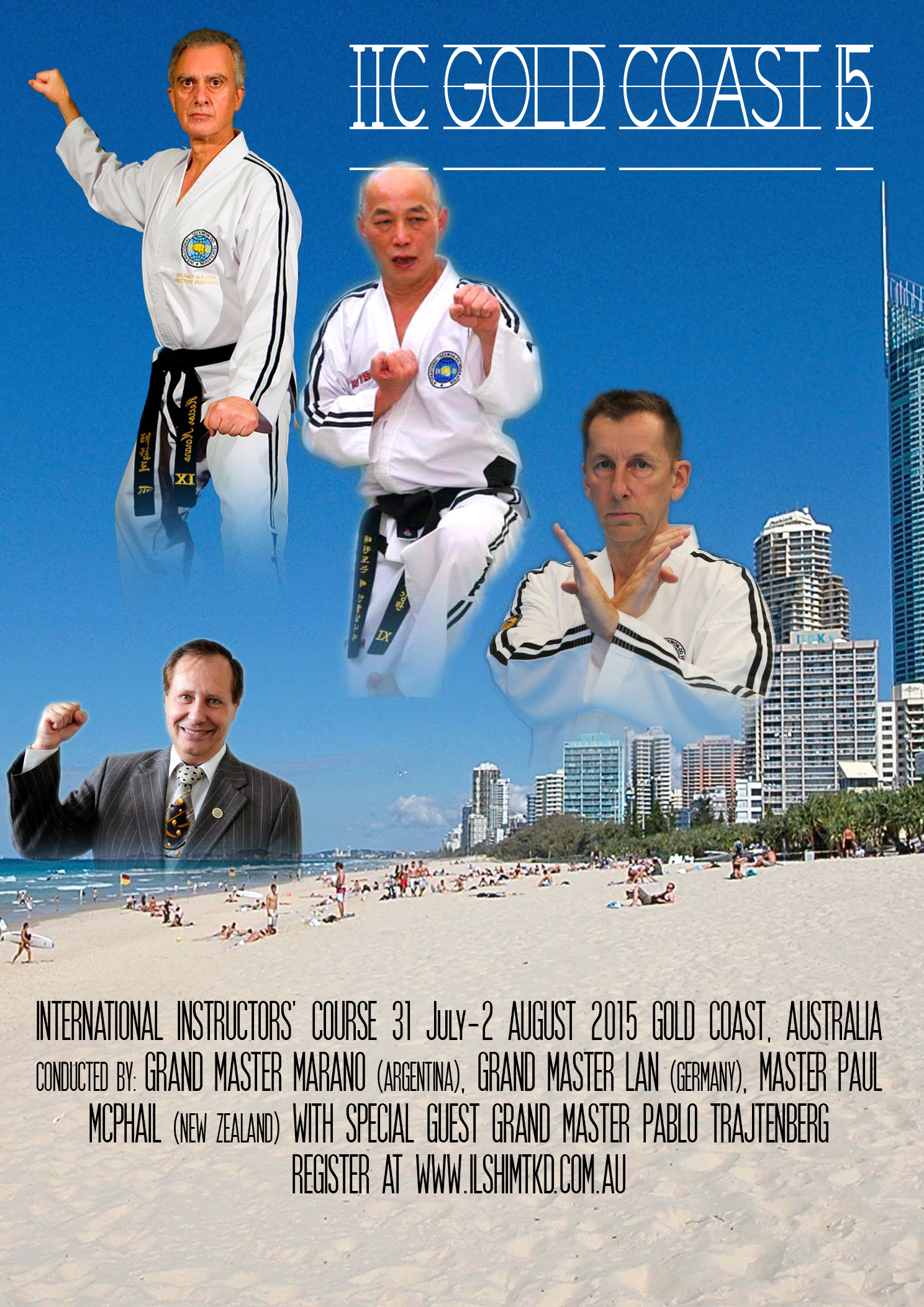 International Instructors Courses consist of the following elements:
The 24 patterns (Chon-Ji to Tong-Il)
Step Sparring

Free Sparring

Self defence

Fundamental Movements

Kids Program Overview
Moral Culture and Do

The course will run from Friday 31st July from 17:00pm till 20:00pm; Saturday 09:00 till 13:00 then afternoon session from 14:00 till 17:00. The final session will be on Sunday from 09:00 till 13:00. A Banquet dinner will be held on the Saturday Evening.