By Master Mahesh Bhana, 8th dan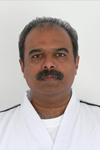 This seminar builds on from last year where participants gains insights into how we transition from the Do Jang to the streets in regards to self-defence. The seminar is about YOU gaining more confidence in your ability to apply self-defence when it really counts.
The seminar will cover:
Your perception and belief about self defence
Adapting our self-defence syllabus to be more street ready/savvy
Learn to develop your own style of self-defence with the skills you have, and have confidence to use it on demand
Develop conditioned response and reaction
Partner Drills
How to apply fundamental movements in a real situation
Awareness and strategies for staying safe
And more…
This seminar is open to all Green Belts and above (including Black Belts), 13 years of age and over, who are serious about expanding their self-defence knowledge. Train and learn alongside others and gain a better understanding of self-defence.   
Taken by Master Bhana
Date: Sunday 14 May 2017
Time: 12pm to 3pm
Venue: MMC, 198 Marua Road, Ellerslie
Cost: $30.00 pp
Bank Account Details: MBPT, 01-0221-0070205-90 (please use your name as reference)
Who can attend: Green Belts and above including Black Belts, 13 years and over
What to bring: Water Bottle and Do Bok
Register: NOW
Organiser's Contact Details: cybermac@xtra.co.nz  ph 0272444690.


* This event is a Class D Event »