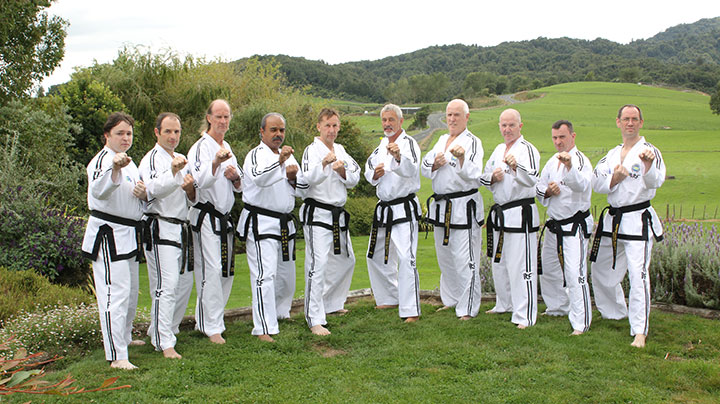 New Zealand's Masters gather for an annual Masters Summit for training and discussions.
With the recent promotion of Master Mark Banicevich and Master Matthew Breen, New Zealand now has ten Masters. It was great to see all ten at the annual Masters Summit in Pukeatua. The Summit is a blend of training, discussions and just catching up.
The Summit began with Master McPhail taking the Masters through an advanced training session covering the latest ITF Technical Committee updates and also a senior pattern diagram workshop.
Fabulous food and discussions followed for what was another eventful Summit.
Discussion topics over the weekend included:
Knife Defence for black belt grading
WT Members joining ITKD
Police Vetting update
Colour Belt handbook Update
Over-use injury project
Seniors Joining our Organisation
Police Vetting
ITKD Museum Idea
Stripes 1 to 1 in Raro Nov 19 and Senior dan grading
Harmony Program
IDOs
Nationals Hosts
On-line Exams update
Mid-year grading Masters Round
New ITF Tournament Rules
ITF Do and Kids Seminars
Students with Special Needs
World Cup
Examiners update
Beep Test update