Dear Members

This is to advise that Master Mark Banicevich has resigned his membership of International
Taekwon-Do due to personal reasons, including a desire for more family time.

The Board acknowledges Master Banicevich's service and contribution to Taekwon-Do over
many years as an instructor, examiner, presenter, and board member, as well as his work at
the ITF board.

Master Banicevich's Glendowie club will continue to operate. ITFNZ are in discussions
regarding the club's future operations and will advise members in due course.
---
Self Defence Seminar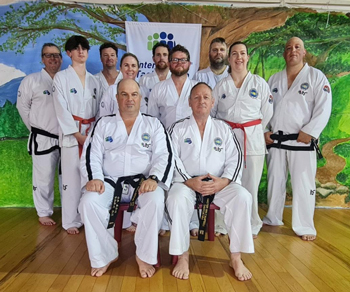 In September 2023 the Nelson ITKD Club were honoured to host Master Ian Campbell – 7th Dan and Mr Simon Mallinson – 6th Dan presenting a TKD Self Defence Seminar.
The content of the course was based on the ITFNZ self-defence syllabus and handbook and focused on TKD technique being used in practical self-defence situations.
The seminar was presented with excellent and simple but thorough explanation and demonstration of the practical application of basic Tul moves in self-defence. Using techniques and combinations from Tul to show examples of what can be learned and natural responses to many situations from the patterns we practice.
Other parts of the seminar were Dallyon, Knife/Stick defence and ground techniques for our Black belt and red tip participants.
Due to the mature of some of the attacks, and subsequent responses to those attacks, the decision was made early that the seminar would be for senior belt students and/or late teens to adults.
The experience and knowledge of Master Campbell and Mr Mallinson was impressive, and they were able to present it in a way that was easy to understand, comprehend, and translate into action. The parts of the seminar where discretion, control, and reflection of the serious nature of the lessons being taught were clearly explained and professionally dealt with. e.g., 'what is not appropriate to be demonstrating or doing outside of our club environ, or with friends at school etc.
Master Campbell and Mr Mallinson gave their knowledge freely, and it must be said that it is hard to thank them enough for the considerable amount of their own time they had clearly taken to prepare the seminar, and to travel and present such an excellent course in our region.
I would definitely recommend this seminar to any other club or region that would like to improve the skill and understanding of what self defence can be or may need to be. As Master Campbell told us, this is barely scratching the surface of how we can practically use TKD to protect or defend ourselves, so maybe that means we will have another seminar in the future.
Thanks also to Grand Master McPhail for approving and supporting the proposal we put forward to host the event in Nelson.
Mr Kelvin Vercoe and the Nelson ITKD Club
---
ITF Congress 2023
4th General Assembly of the ITF in Switzerland, held in Tampere, Finland on 5th September 2023 with 57 countries represented with 127 votes.
Results of the elections
Closed list for executive committee: GM Paul Weiler (Germany), GM Clint Norman (Canada), Master Oros Duek (Israel) and Master Annick van Driessche (Belgium).
Members at large elected: Master Philip Lear (England) 91 votes, Dr Martina Lenhardtova (Slovakia) 88 votes, Mr Cosmin Oprescu (Romania) 71 votes, Master Gato-Gato (Puerto Rico) 67 votes, Mark Banicevich (New Zealand) 66 votes.
Upcoming events:
2024 World Cup - Argentina (previously confirmed)
2025 World Champs - Croatia (confirmed)
2026 World Cup - Ireland (previously confirmed)
2027 World Champs - Paraguay (only candidate do far)

---
Establishment of a Youth Council
The current Strategic Plan aims to modernise our organisation and to ensure it is fit-for-purpose for
the future. It aims to build a beter, student-centred experience for all our members with the goal of
retaining more students and providing for succession planning. READ MORE....
---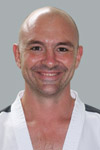 The ITF Coaches Committee are delighted to present the Certificate in Sports Coach Development Conference this June. This conference is a unique opportunity for ITF members to come together to learn in an interactive manner, discuss and share ideas and concepts, experience new training methods & tools from both ITF and non-ITF experts and enjoy a weekend of networking and social interaction together.
The theme of the conference is "ITF Taekwon-Do, quality coaching makes the difference" and over the course of the weekend we will explore a range of topics related to developing all
aspects of a rounded Taekwon-Do practitioner. Sports psychology, skill acquisition, conditioning, training and retaining teenage girls, specific training methods to prepare athletes at
all levels in various disciplines. Our curated group of experts will help you to develop your coaching skills, coaching philosophy and most importantly your support network of fellow
coaches.
Our very own Mr Brendan Doogan will be ,as a participant at the Certificate in Sports Coach Development, and presenting at the ITF Coach Conference on coaching methods for power test and special techniques, with an emphasis on student-focussed coaching and innovative training methods.
Congratulations Mr Doogan!
---
New Appointments

Welcome to Mr Alan Miller - new RD for Central region.

We also have new Regional Directors for Auckland North, Midlands and Wellington. Auckland North is a combined effort of Matt & Lisa Davey, Midlands is Gemma Eastwood and Wellington welcomes Anika Koziarski into the role.

Thanks to Michelle Cagney for her excellent tenure as Auckland North RD since 2017, Mr Mark Pettit for his valuable time as the Midlands RD of nearly four years, and Mr Craig Hannah for his legendary time as the Wellington RD for over a decade.

Matt & Lisa Davey

Alan Miller

Gemma Eastwood


Anika Koziarski

We are pleased to announce the appointment of Ms Carmen Yip (3rd dan) as the new Standards & Discipline representative for Counties Manukau. And a huge thank you to Ms Fran Marshall so is stepping down after many years in the position. We appreciate all Ms Marshall did for counties and wish her well now that she is living in Taupo. Good luck to Ms Yip in her new position.

And congratulations to two new Club Examiners just appointed in the South Island:

Ms Helen Cayley
Mr Kris Herbison
Green Belt Handbook is coming...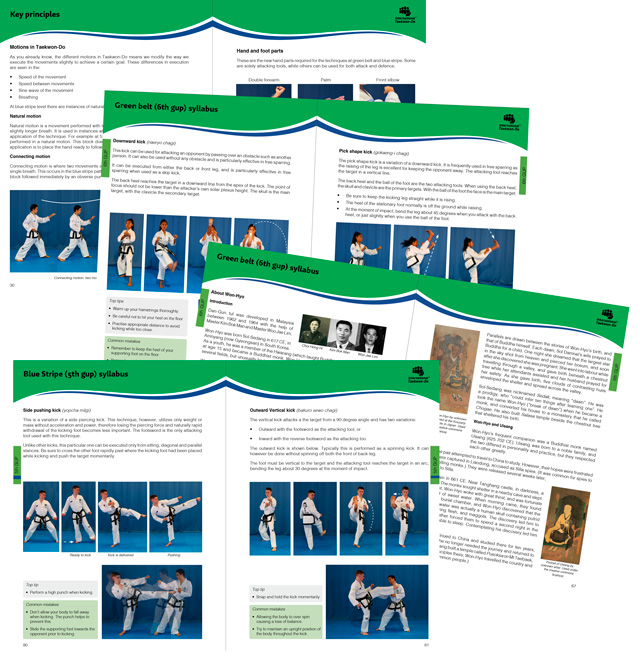 Starring: James Carver, Sophie Carver, Makai Holroyd, Connor Mitchell, Sean Neary, Jaya Rees and Colden Sapir.
---
Yellow Belt Handbook Behind the Scenes
Some behind the scenes images and videos of the Yellow Belt Handbook production. Handbook by GM Paul McPhail and Master Mark Banicevich.
---
ITF Anti-Doping Course
Brendan Doogan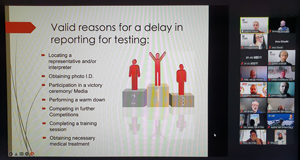 On Sunday 27th of March 2022 I got up at midnight to attend a never-before held online seminar about anti-doping in the ITF. The course was short, 1230-0130 NZT, but packed in a lot of valuable information for National Associations, Coaches and Athletes. It was followed shortly afterward the same day by a Spanish language version.

The seminar was presented by the ITF Medical and Anti-Doping Committee which has the distinction of being comprised of 60% women; Sabums, Masters and doctors.

The presentation covered six areas:

A new WADA anti-doping "Code"
Prescription medications
TUEs (exemptions for medications)
Risks associated with supplements
Drug testing procedure
Education
The World Anti Doping Agency publishes a "Code", a core document that harmonizes anti-doping policies, rules and regulations. This has been updated, and it is a good idea for High Performance managers, coaches and athletes to be familiar with it. Not knowing something could cost the athlete dearly as we'll see below.

Prescription medicines vary from country to country, so competitors should check the Code and ingredients very carefully before starting a course of medication. For instance pseudoephedrine is "Prohibited when its concentration in urine is greater than 150 micrograms per millilitre". Medicines that can contain pseudoephedrine in some places include Neurofen and Lemsip, but in other places those products don't contain it.

Another example is Vicks – the version sold in the USA is prohibited.

Competitors can get what's called a TUE – Therapeutic Use Exemption – by applying to the national anti-doping organisation (Drug Free Sport New Zealand for example), or the ITF Anti-Doping Committee. The TUE application needs to be signed by the prescribing doctor, so if an athlete needs a medication they should be proactive and start this process sooner rather than later.

The supplements industry is unregulated – there's no guarantee of what's in a supplement, nor if it's proven to work. The ITF recommends against sports supplements and supports correct diet in a "Food First" approach.

A 2015 study in the Netherlands found 38% of sports supplements tested positive for banned substances.

The ITF Anti-Doping Committee advises competitors to bring a double supply of what you need, so that you don't need to take a chance on it being available and having the same ingredients in other countries. Check also that what you're carrying is legal in every country you pass through, whether you stay there or not.

The penalty for a positive drug test is a four year ban. This means you can't compete in any WADA sanctioned sport, anywhere in the world. You can't switch teams or sports, you can't even enter a dojang. You cannot coach, umpire or compete whatsoever for four years in what is likely to be the prime of your competitive life.

Check the Code and familiarise yourself with your rights and responsibilities as a coach or athlete.

Testing can be conducted in or outside tournament hours, including while at accommodation or training sessions. You can take a support person with you, and the test must be done in a reasonable timeframe, allowing for medal awarding and time to generate more urine if you've just been to the toilet.

The ITF has usually tested medal winners, and may extend testing to junior dans (under 18's) from the next World Championships.

In terms of education, knowledge keeps us safe, just like in the gym and on the mats. Everyone should consult the Code, and can earn a certificate of completion at adel.wada-ama.org/learn. The certificate is valid for two years and both coaches and competitors can use it to learn about anti-doping.

Coaching staff and others can also learn what to look for in athletes who might be doping: unusual changes in performance, fitness, muscle mass etc, and unusual medication use. However most doping in ITF competition has so far been inadvertent, where the athlete has taken sports supplements, and through ignorance of the rules.

Finally, the Committee suggests that larger countries appoint an anti-doping official to liaise with WADA and the Medical and Anti-Doping Committee to streamline information flow and applications.

I very much enjoyed the presentation and am impressed with the professionalism, science and knowledge disseminated. My only requests are for further seminars and more time for taking questions from the audience.


---
Sad News
18 April 2022
Very sad to share the news of the passing of Grandmaster Pablo Trajtenberg.
Many New Zealanders were lucky to attend multiple IIC's and grade under GM Trajtenberg. He was a true example of servant leadership - kind, humble, helpful and open. Condolences to his family and friends everywhere.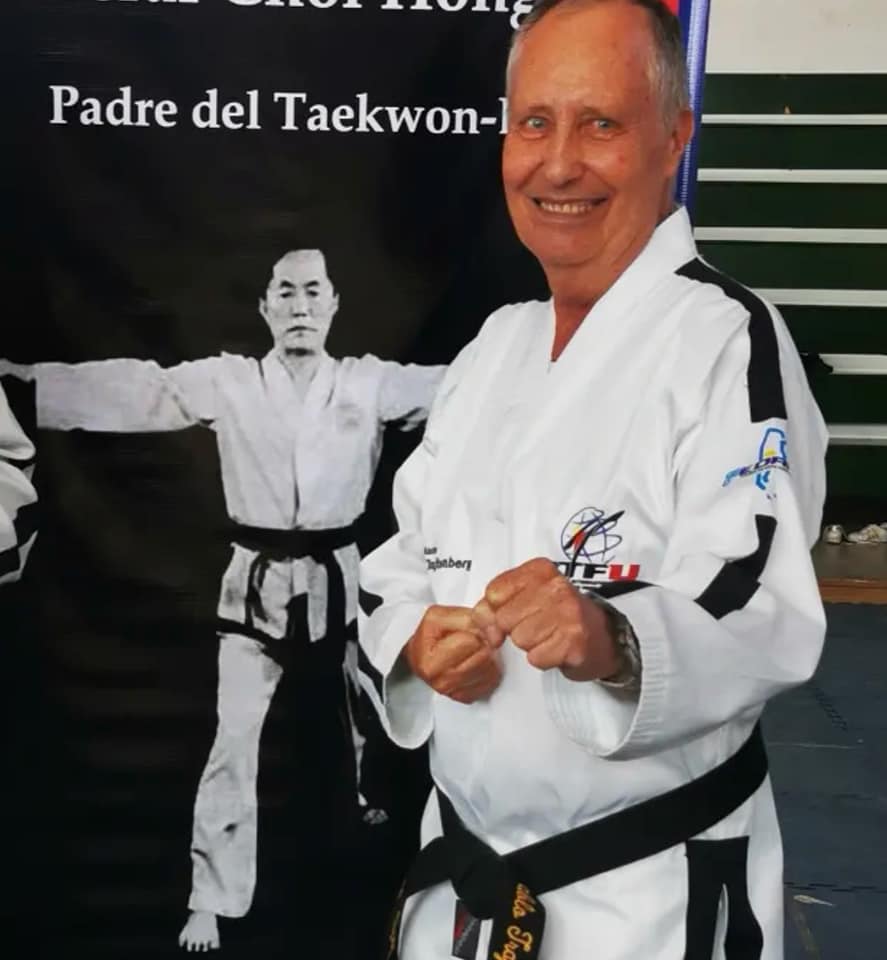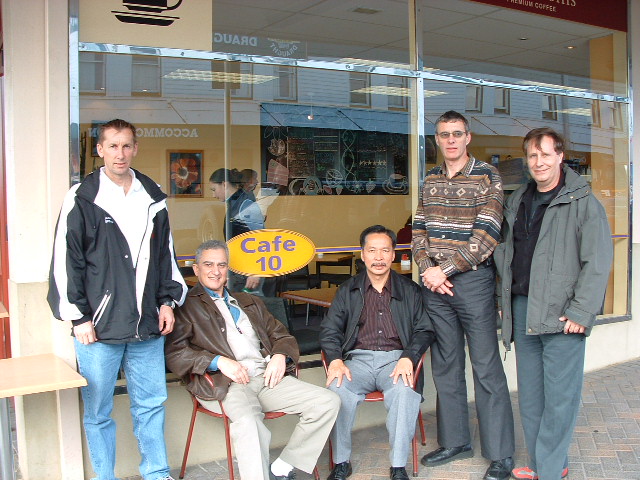 Child Protection Officer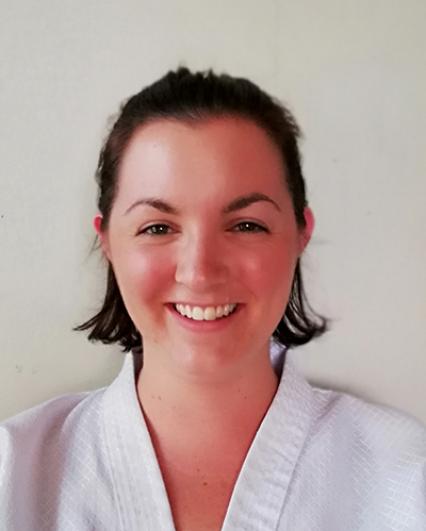 The ITFNZ Board are pleased to announce the appointment of Nicole Kettings as Child Protection Officer.
Nicole brings a wealth of Taekwon-do knowledge, as an II Dan and instructor at the Jikida club in Dunedin and her expertise as a Senior Social Worker with Oranga Tamariki.
Nicole is interested in supporting the organisation being a haven for our tamariki and rangatahi, and "support our instructors safely respond to any perceived risk or concern and strengthen their confidence to support children and young people in their clubs".
Taekwon-Do has undergone a significant demographic change in the past decade. Juniors have moved from 5% to 50% of membership and combined with youth members account for 70%. Taekwon-Do has a responsibility to promote the wellbeing of children and young people and consider how they can prevent any risk of harm to children and young people and respond appropriately.
Nicole will work alongside and support the Standards & Discipline Advisory members.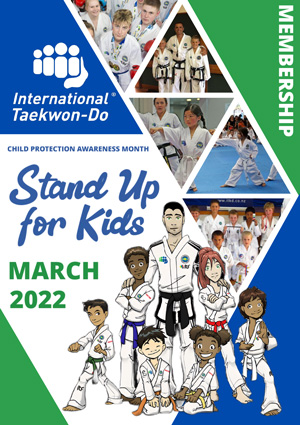 Kane Raukura, who has championed the Child Protection Policy's implementation says, "the organisation is very fortunate to have someone of Nicole's calibre and passion volunteer their time and service to support the art of Taekwon-Do".
Nicole's contact details are:
Email: cpo@itkd.co.nz
Mobile: (027) 313 0815
Please welcome Nicole into her role.
Regards
Alex Hayton
CEO
---
Stand up for kids
Stand Up for Kids March 2022 ITKD Membership Info
---