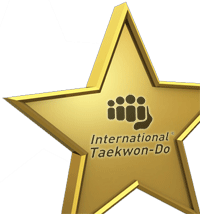 The 2021 STAR SERIES TOURNAMENTS
Announcing the return of the STAR SERIES TOURNAMENTS!
In order to provide as much opportunity as we can for all of our students to compete, we are proud to announce that this year we are running three open tournaments in place of the U-18 series.

As a link to our past, the open tournaments will be called the Star Series.

We will run all of the age group divisions in each tournament and will keep track of series results so that we can award Star Series champions for both juniors and seniors at the end of the year.

The first Star Series tournament will be held on 28 March at the Pulman Arena in Papakura, hosted by Counties-Manukau. The other dates are 27 June and 17 October with venues to be advised.

All the best for the start of the TKD year and I will see you at the Star Series!
TOURNAMENT 1 | TOURNAMENT 2 | TOURNAMENT 3