1st ITF Online World Championship
4 - 19 September 2021
Well done to Morgan Bowler-Parkin and Daniel Cossey who represented New Zealand at the 2021 ITF On-line World Champs. Check out the details here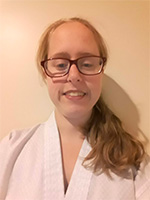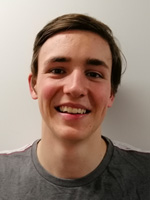 ---
Due to the impact COVID-19 has had on international competition, the ITF are running an "Online World Championship" over the course of a couple of weeks in September this year (4th to approximately the 19th).
The events to be contested are Individual Patterns, Team Patterns, and Pre-Arranged Sparring. 
Participation is by pre-recorded video, with multiple video submissions likely to be required, depending on division size.   
Because this is a "World Championship", only black belt members of "National Teams" are eligible to compete. The competition will follow the ITF's World Championship ruleset, so numbers of entrants per division are limited. It is not an event for all-comers nor is it an event to "have a go", but because ITFNZ do not maintain a perpetual National Team we have the potential to extend the opportunity to participate to our wider black belt membership.
Initial applications to participate in the 1st Online ITF World Championship can be made by email to nzcoach@itkd.co.nz, detailing the division(s) you wish to trial for. 
You will then need to prepare TWO video submissions per division that comply with the online competition rules, upload these to a personal YouTube channel (set visibility to "unlisted"), and email the links to your videos to nzcoach@itkd.co.nz by 11:59pm on Sunday, August 1st. See below for details of match codes and patterns required for the two rounds of video. 
Selections will be confirmed by Sunday, August 8th.
The entry fee for this competition is NZ$90 per person (regardless of whether you compete in only one event, or all three), and teams attract an additional NZ$45 fee per team. 
Full payment of entry fees and a completed data declaration must be received by ITFNZ by Friday, August 13th in order to allow time to forward to the ITF before August 22nd. Payments are to be made to the ITFNZ HP Account, 12-3035-07460009-02, with surname, WC2021, and INDIV or TEAM in the transaction particulars, code, and reference fields. 

Match codes and patterns for the Online World Championship will be published at midday on September 5th (NZ time) at which point you can prepare your tournament videos. Video submissions close just over a week later, but you will not be able to upload your videos to the ITF directly yourself, so you will need to send your video links to me as soon as practically possible to ensure they can be uploaded in time. This will also give the ITF the opportunity to review videos for compliance before the competition begins - rejected videos can be reshot and resubmitted up until the closing time of 11:59am on Monday 13th September (NZ time).   

Details about the event and the rules and requirements for videos, including examples of valid and invalid videos, can be found on the sportdata website here

There are some very specific requirements that submitted videos must comply with, so please read the "Invitation" and "Adjustments to the ITF Combined Rules for E-Tournaments" carefully. Feel free to send any queries to nzcoach@itkd.co.nz.   
PATTERNS REQUIRED FOR TRIALS AND ASSOCIATED MATCH CODES

Please use the following match codes and patterns in your video applications. For the purposes of trialling, match codes may be printed, handwritten, or displayed digitally on a phone or tablet, as long as they can be easily seen at the start of your video submission.  

INDIVIDUAL PATTERNS (Juniors and Seniors, male and female to use the same codes & patterns)

| | | | |
| --- | --- | --- | --- |
| Division | Round | Match Code | Patterns |
| 1st Dan | 1 | 1001 | Kwang-Gae + Do-San |
| 1st Dan | 2 | 1002 | Ge-Baek + Hwa-Rang |
| 2nd Dan | 1 | 2001 | Eui-Am + Joong-Gun |
| 2nd Dan | 2 | 2002 | Choong-Jang + Yul-Gok |
| 3rd Dan | 1 | 3001 | Sam-Il + Toi-Gye |
| 3rd Dan | 2 | 3002 | Choi-Yong + Choong-Moo |
| 4th Dan | 1 | 4001 | Yon-Gae + Eui-Am |
| 4th Dan | 2 | 4002 | Moon-Moo + Kwang-Gae |
TEAM PATTERNS (Juniors and Seniors,male and female to use the same codes)

| | | | |
| --- | --- | --- | --- |
| Division | Round | Match Code | Designated Pattern |
| Team Pattern | 1 | 5001 | Won-Hyo |
| Team Pattern | 2 | 5002 | Choong-Moo |
Note, optional patterns must be different to the designated pattern in each round. 
PRE-ARRANGED SPARRING (Juniors and Seniors to use the same codes)

| | | |
| --- | --- | --- |
| Division | Round | Match Code |
| Pre-arranged | 1 | 6001 |
| Pre-arranged | 2 | 6002 |
Note, two separate videos of your routine are required
DIVISIONS AND RESTRICTIONS

Senior competitors must be born in 2002 or earlier.
Junior competitors must be born between 2003 and September 4th, 2007.

This online competition follows the ITF's World Championship ruleset, which  can be found on this link

Doboks must comply with World Championship requirements, i.e. you must have "NEW ZEALAND" on the back of the dobok jacket, between the bottom of the ITF tree and the belt. 

Numbers of entrants per division are limited as detailed below. 
INDIVIDUAL EVENTS
Junior Individual Patterns - up to 3 positions per division

Male Patterns
Female Patterns
Senior Individual Patterns - up to 2 positions per division

Male Patterns
1st dan 
2nd dan 
3rd dan
4th-6th dan

Female Patterns
1st dan
2nd dan
3rd dan
4th-6th dan
 TEAM EVENTS - 1 position per division
Junior Male team pattern
Junior Female team pattern
Senior Male team pattern
Senior Female team pattern
Junior Pre-arranged (one of male pair, or female pair, or mixed couple)
Senior Pre-arranged (one of male pair, or female pair, or mixed couple)