13th ITF World Champs Photos
Photos by Paul McPhail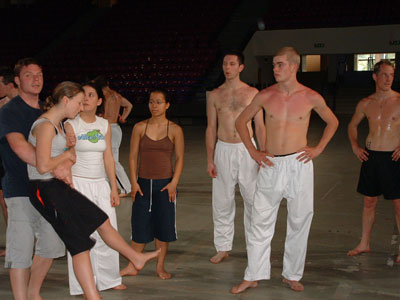 Haka Practice at the stadium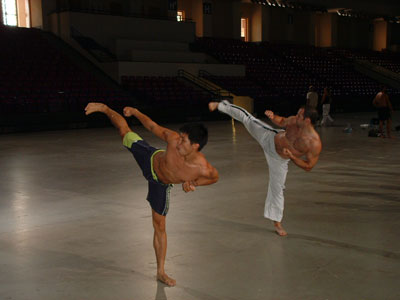 Hong and Gray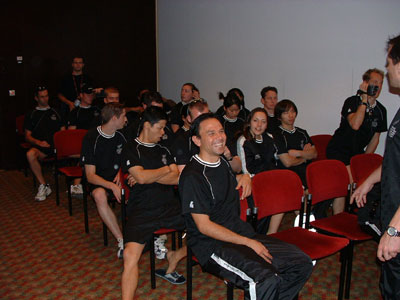 Weigh-in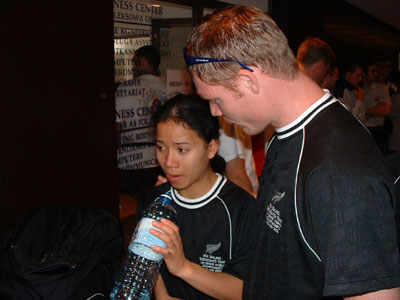 Thu re-hydrating after weigh-in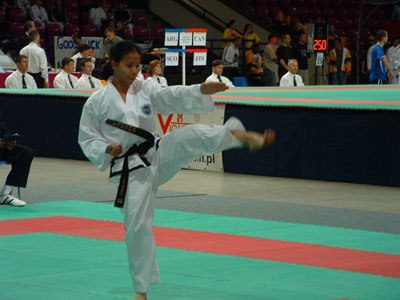 Thu in action - 2nd dan patterns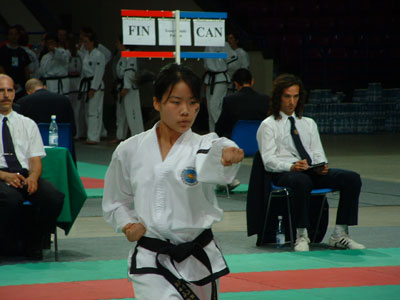 Megan - sharp and strong!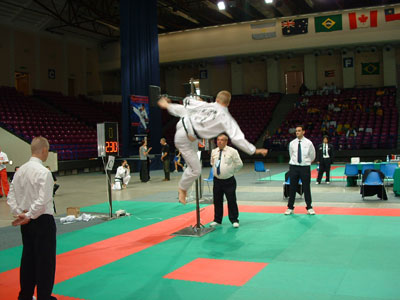 Carl flying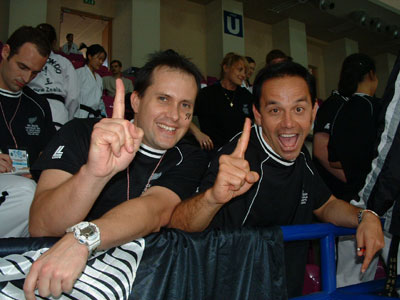 Gold number 1!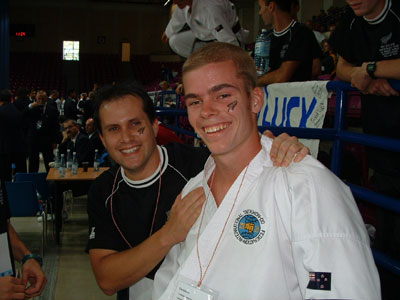 Mr Niven with New Zealand's first Gold Medallist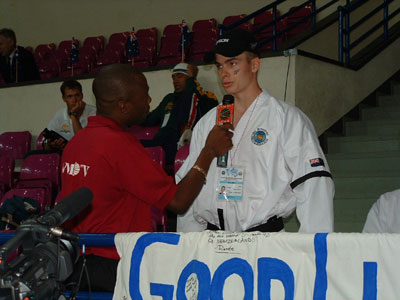 Interview for Jamaican TV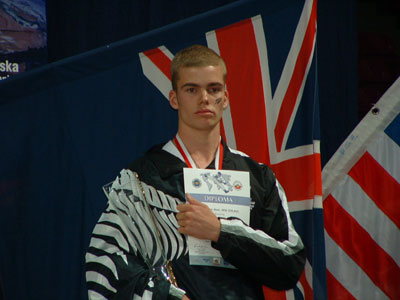 NZ National Anthem Plays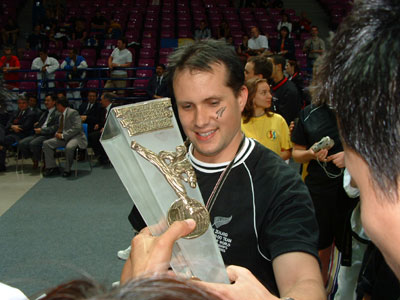 Coach with hands on trophy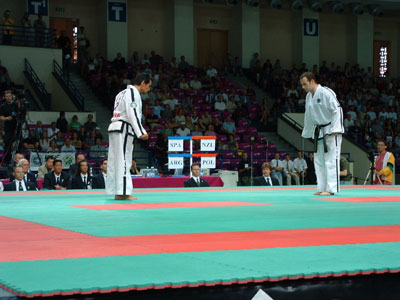 Spain vs NZ 4th dan patterns final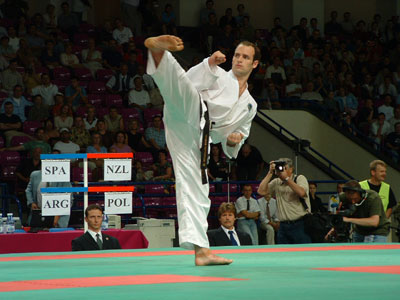 Optional pattern - Moon-Moo for both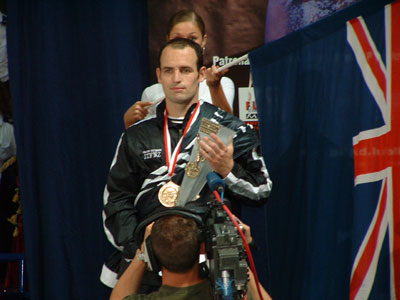 Gold Medal awarded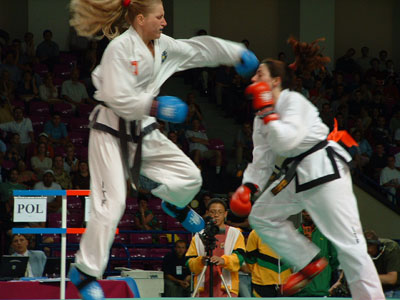 Poland vs Sally from Australia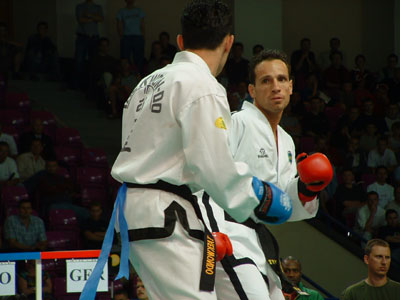 3 times ITF World Champ Tomaz Barada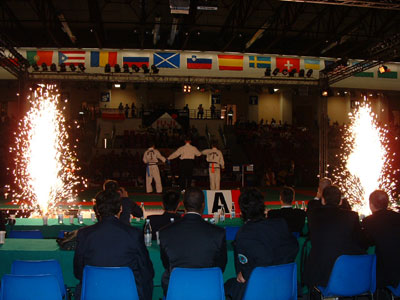 Fireworks as Gold Medals are announced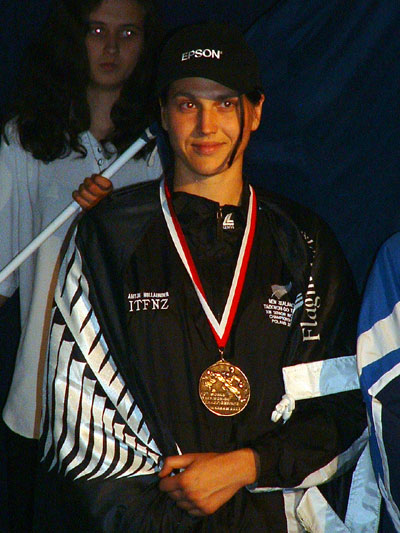 Antje Hollaender Bronze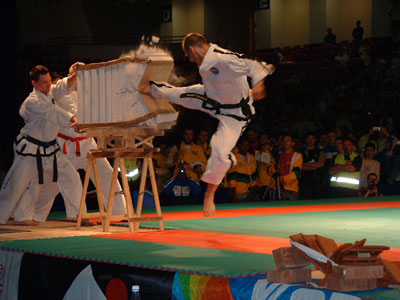 Demonstration by Poland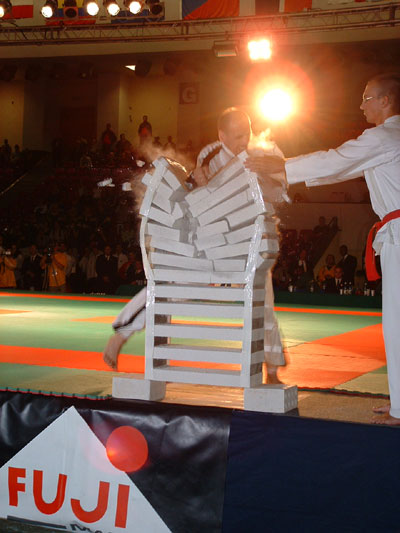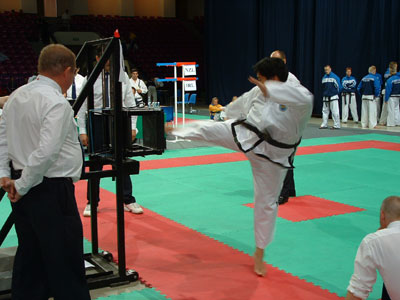 Lena in action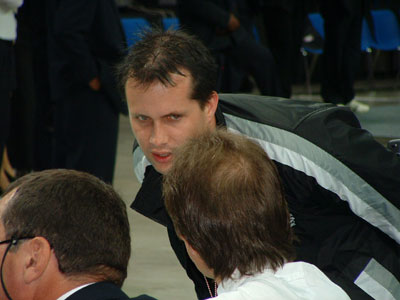 Coach approaches Jury President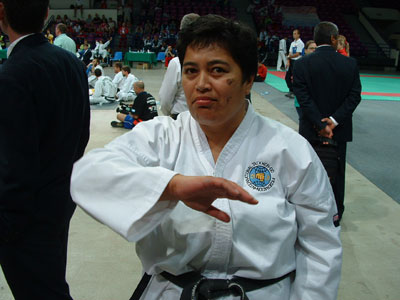 Swollen hand!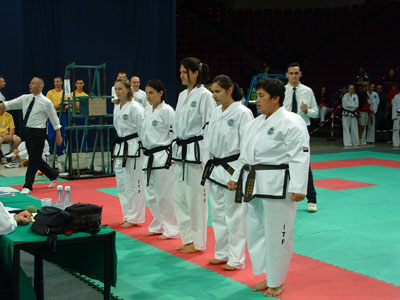 NZ Womens team before power breaking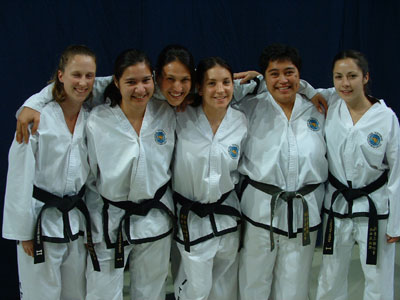 NZ Womens team after power breaking!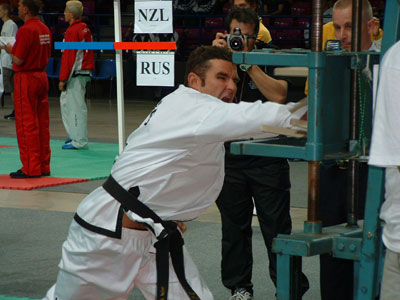 Jon just making sure those boards are broken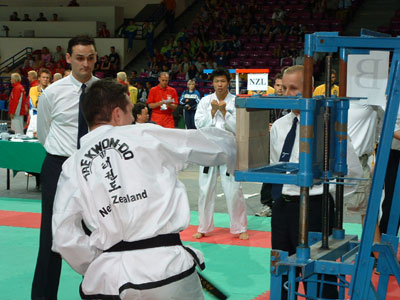 Cam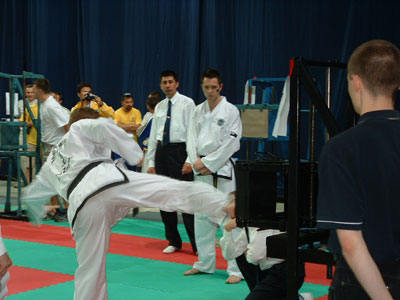 Jarod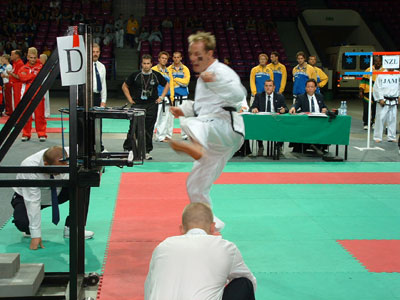 Rene - cracks back board for NZ medal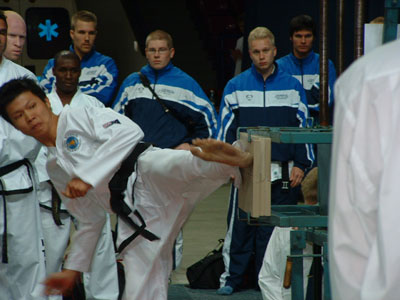 Hong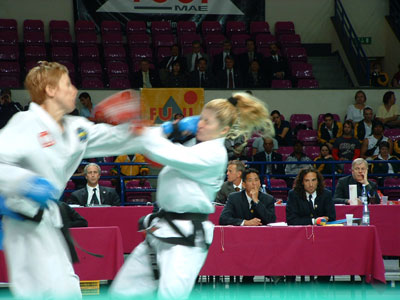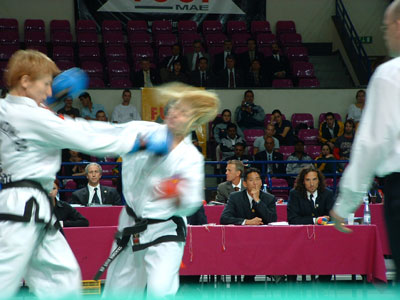 Poland delivers the ol' 1, 2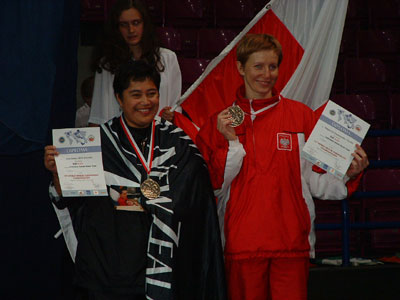 Lena (notice photo of the kids)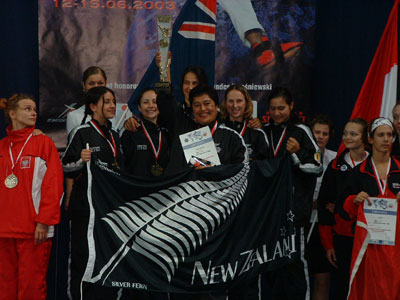 Triumphant NZ womens team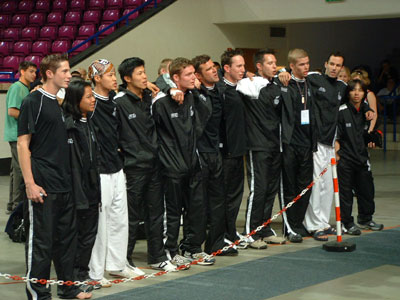 Rest of the team sing the NZ Anthem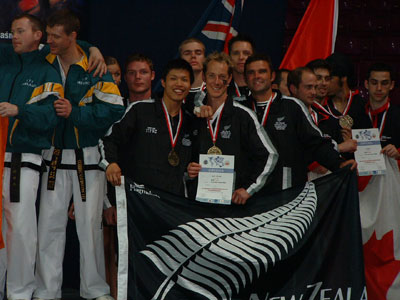 Mens team recieving their Bronze for power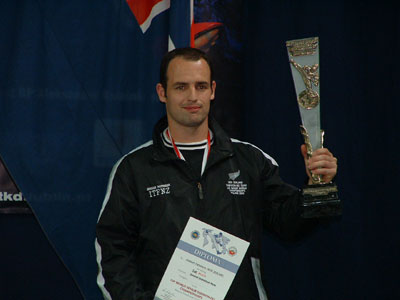 Best OVerall Male Competitor - Graham Patterson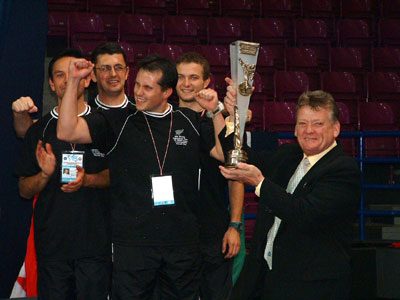 New Zealand 3rd! Loz, Greg, Andrew and Honza receive award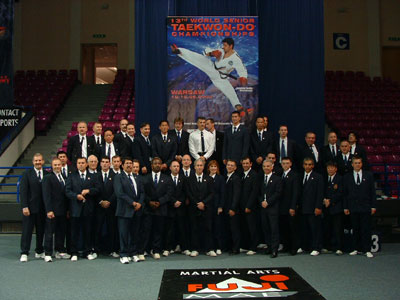 Umpires