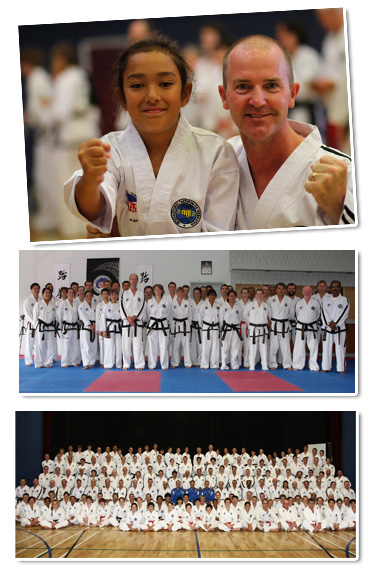 International Taekwon-Do prides itself on the number and variety of courses it runs each year for its members.
Please see the left menu bar to for the range of courses we have to offer and the registration pages.
These courses are organised at regional and National level and are separate from the normal classes our members attend. Junior and senior members alike are invited to improve their skills and knowledge by attending courses on all sorts of different subjects.
Instructors have various levels of courses available to them including our new advanced Instructor Development Course.
We also have regular guest instructors from overseas running courses and seminars for all our members to enjoy.
Far from being just a tournament focused organisation, International Taekwon-Do emphasises the importance of constantly learning, improving and keeping up to date with the latest techniques and information. Courses are a way for our members and instructors to stay motivated and focused.