Central / Wellington
Saturday 7th October 2023
Venue: College Street Normal School, 402 College Street, Palmerston North
Host: SCTA with Mr Lowe and Ms Rozmus organising.
SEE WHO REGISTERED »
Auckland
Sunday 8th October 2023
Venue : Warrior TKD
198 Marua Road, Ellerslie
Host: Warrior TKD
SEE WHO REGISTERED »
Christchurch
Saturday 14th October 2023
Venue: Te Hapua:Halswell Centre 341 Halswell Rd, Halswell
Host: Ms Helen Caley
SEE WHO REGISTERED »
Dunedin
Sunday 15th October 2023
Venue: Indoor Training Centre, Taieri College3 Green Street, Mosgiel
Host: Mr Dion Bennett
SEE WHO REGISTERED »


GM Paul McPhail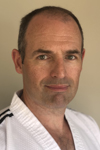 Master Gray Patterson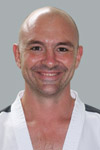 Mr Brendan Doogan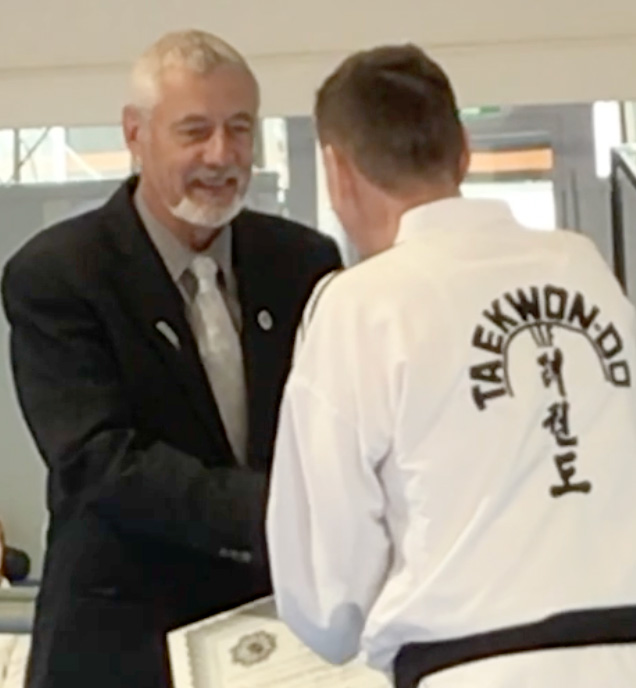 Grand Master Davidson being presented his ITF Hall of Fame Pioneer Award in Auckland. Watch the video

Instructor Update Course more info »

Course for Instructors and Assistant Instructors. Instructors required to attend every two years. Others who assist classes can attend with Instructors' special permission.
2023 Course:
Grand Master Paul McPhail


(Latest pattern and technical updates)

Master Gray Patterson


(Ground Self-Defence)

Mr Brendan Doogan


(Teaching Kicking development and learning new instructing skills)
Dress: Dobok

Cost: $65 (10% family discount). Free for Masters.
Please pay into ITKD account: 12-3035-0746009-02 and use Update as your reference

Times: 9am - 3pm

Lunch: Nope- quick break for a snack only

Open to: Instructors, Assistant Instructors and authorised members who are involved with teaching. South Island: red belts and above

GM McPhail just back from the Technical Committee annual meeting - get all the latest technical updates at this course.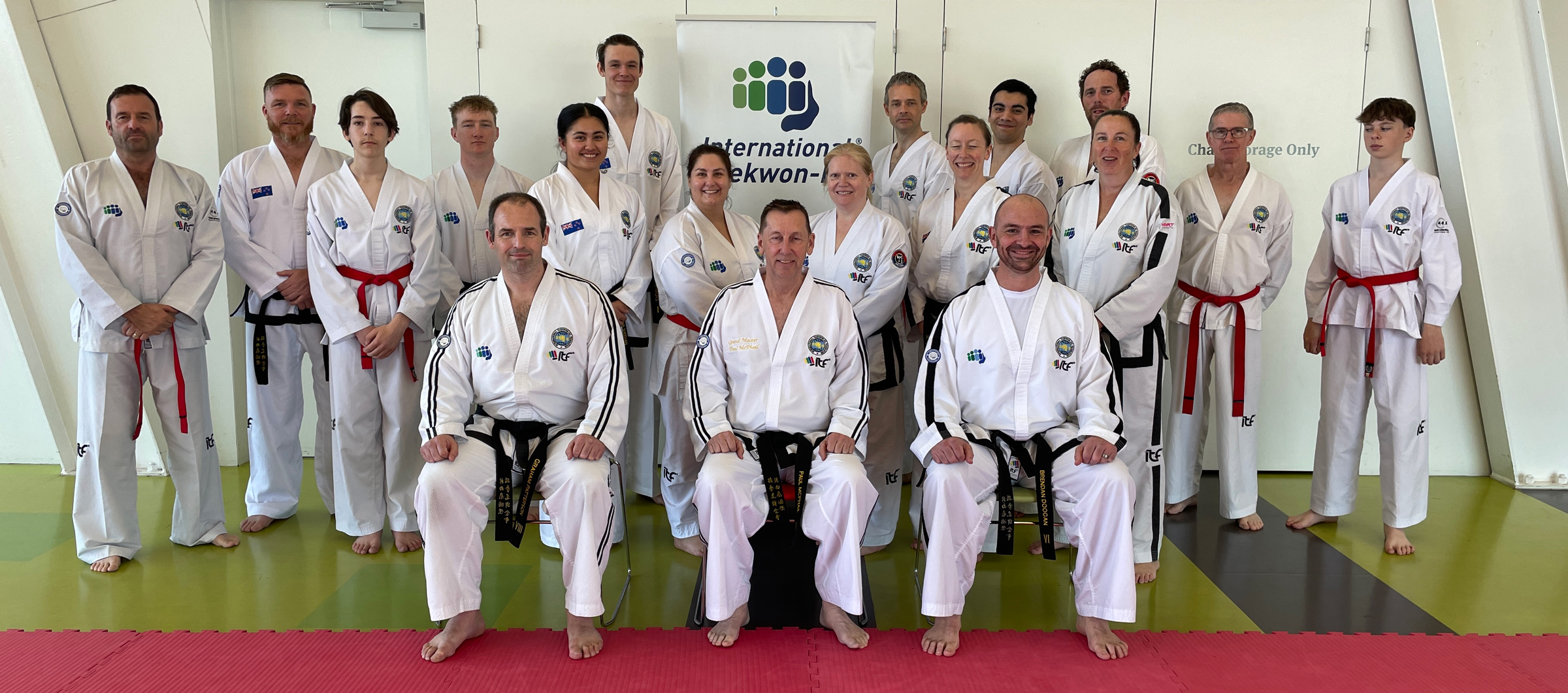 Midlands
Sunday 16th April 2023
TMAA Restaurant, 154 First Avenue West, Tauranga
Organiser: Peter Cossey
See Who Went
Central Region
Sunday 30th April 2023
Clive Schoo Hall, 57 School Road, Clive 9:30 am to 1:30 pm Host Mrs Amy Thomas
021 329 958
See Who Went


Auckland
Sunday 4th June 2023
HART Taekwon-Do, 21 Soljan Drive, Henderson, Auckland
Organiser: Claire Izsard
See who went
South Island
**Open to 5th gup and above
Saturday 10th June 2023
Hampden Street School
250 Hampden Street Nelson South
Organiser: Mr William Lunai
See who went
Wellington
Saturday 24th June 2023
Cashmere Avenue School Hall 110 Cashmere Avenue, Khandallah, Wellington
Organiser: Mr Wei Ren
SEE WHO WENT
Auckland
Sunday 15th October 2023
Warrior TKD
198 Marua Road, Ellerslie
Organiser: Lin Lei Swe Hlaing
See Who Went
Need a course in your region or at your club?
APPLY TO HOST »

NB The course fee must be paid in full online and no less than seven days prior to the course before applications can be accepted.


An administration fee of $30.00 will be charged on all cancellations with less than 24 hours notice.
Mr Mike Lowe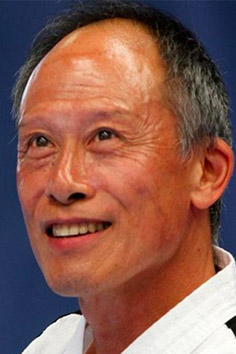 `

Instructor Induction Training Course
Practical Course for new Instructors.

It is for blue belts and above of all ages. This is a requirement for anyone grading to 1st dan or above.

This course is designed to help get you started in instructing or assisting with instructing. 


This is a Practical Training Course and can only be attended once you pass the theory part on-line.
This must be completed at least one week prior to the practical course.
Dress: Dobok
Cost: $65 (10% family discount)
Times: 9am - 1 pm
Bring: A snack, notebook, pen & sparring gear.
Group Photos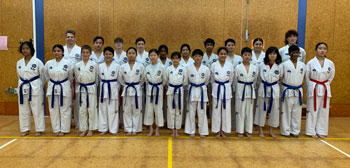 Wellington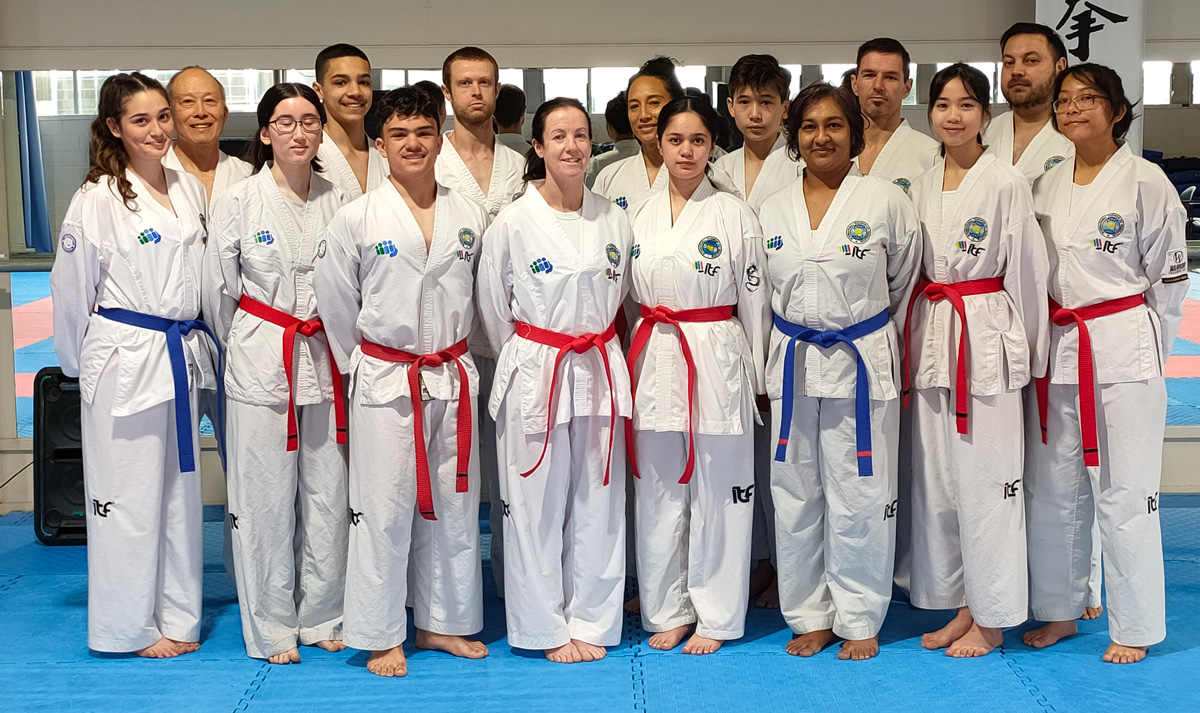 Auckland
This course is a Class B Event* »