Nelson 27-28 November 2021
Grading number: 162
Venue: New Gym Nelson Boys College Franklin St Nelson
Host: Nelson TKD
Organisers: Mr Garth Crosbie
Examiner: Master Gray Patterson

Note: Candidates will need to bring a laptop, tablet or smart phone to the theory part of the grading. See here for more information. There is Wifi available but suggest you have your own data as back up.
STATUS
Applications Open

Applications Closed

Applicants' confirmed

Grading completed

Results
Tallied

Comments written

Entered in
database

Final check
by examiners

Results
emailed

Results
published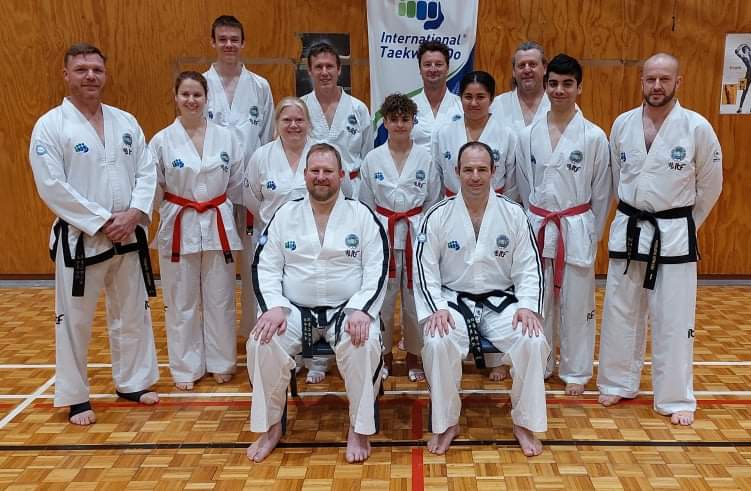 Candidates
 

Name

Club

ReqRk

Result

1:

Andrew

Hunter

Halswell Taekwon-Do

-2

 
  Pass


2:

Jarrad

Ramsay

Halswell Taekwon-Do

-2

  A Pass
 


3:

Orlando

Apiolaza

Halswell Taekwon-Do

-1

  Pass
 


4:

Anna

Bulley

Nelson International Taekwon Do

-1

  Pass incomplege - Pass 11/12/21
 


5:

Jackson

McConaghty

Halswell Taekwon-Do

-1

  Pass
 


6:

Holly

Mills

Nelson International Taekwon Do

-1

 
  Pass


7:

Ava

Sheehan

Halswell Taekwon-Do

-1

 
  Pass


8:

Lance

Solly

Nelson International Taekwon Do

-1

 
  Pass


9:

Kelvin

Vercoe

Nelson International Taekwon Do

-1

 
  Pass


10:

Gareth

Worboys

Nelson International Taekwon Do

-1

 
  Pass


11:

Misha

Worboys

Nelson International Taekwon Do

-1

  Pass