Auckland 2-3 December 2023
Grading number: 178
Venue: St Joseph's Catholic School, 2 Taharoto Road, Takapuna
(Car park and hall entry is off Dominion Street)
Host: Auckland North
Organisers: Matt and Lisa Davey
Examiners: Master Mahesh Bhana and Master Steve Pellow
Apply: Sign-in and click on Black Belt Grading Applications

Note: Candidates will need to bring a laptop, tablet or smart phone to the theory part of the grading. See here for more information. There is Wifi available but suggest you have your own data as back up.
STATUS
Applications Open

Applications Closed

Applicants' confirmed

Grading completed

Results
Tallied

Comments written

Entered in
database

Final check
by examiners

Results
emailed

Results
published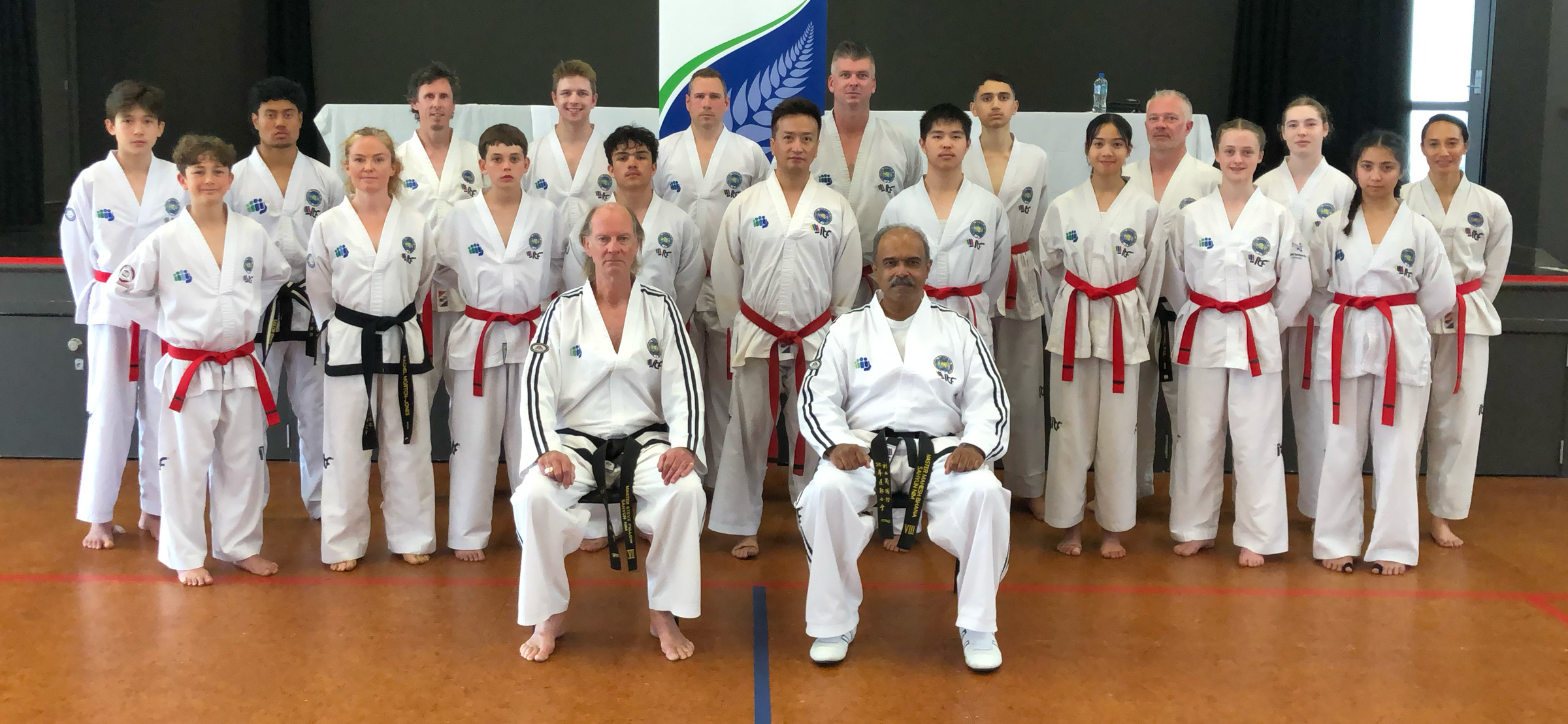 Candidates
Name

Club

ReqRk

Result

Sailor

Epiha

Ji Shin Kerikeri

-2

 
 


Rachel

Morton-Jones

International Taekwon-Do CAMBRIDGE

-2

 
 


Michael

Rail

Hart Taekwon-Do

-2

 
 


Zane

Allen-Salter

Ji Shin Maraetai

-1

 
 


Adrian

Aminian

Tamaki Taekwon-Do Academy

-1

 
 


Liam

August

Glendowie Taekwon-Do

-1

 
 


Sophia

Black

Paul M Papakura

-1

 
 


Thomas

Brannan

Warrior Taekwon-Do

-1

 
 


Yi Nan

Chen

Tamaki Taekwon-Do Academy

-1

 
 


John

Fenner

Ji Shin Maraetai

-1

 
 


Mathew

Guadagni

Ji Shin Maraetai

-1

 
 


Madalen

Guibert-Soehadi

Glendowie Taekwon-Do

-1

 
 


Ashlyn

McDowell

Ji Shin Maraetai

-1

 
 


Daniel

Nobilo

Hamilton

-1

 
 


Ruth

Rees

Paul M Papakura

-1

 
 


Andy

Stapleton

Ji Shin Maraetai

-1

 
 


Ria

Sutrisno

Xtreme Martial Arts Academy

-1

 
 


Chase

Travers

Ji Shin Maraetai

-1