Oceania Championships 2002
Canberra, Australia
Mark Trotter
2002 OCEANIA GRAND CHAMPION
1st - Male BB special techniques
1st - Male 3rd/4th dan patterns
1st - Male BB Power
2nd - Sparring - up to 60 kg BB 1st to 4th dan

Toni Moki
1st - Female BB Special Techniques
2nd - Sparring Female up to 70 kg BB 1st to 4th dan
3rd - Female BB Power
3rd - Female BB Patterns 2nd and 3rd dan

Raewyn Coburn
1st 10th - 5th gup patterns

Mark Trotter! - click this one to enlarge
---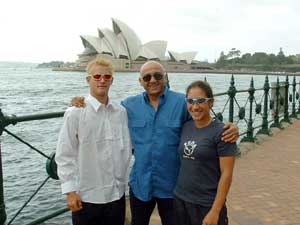 Master Michael Daher hosted Mr McPhail, Toni and Mark. including a tour of Sydney. Thanks to Master Daher!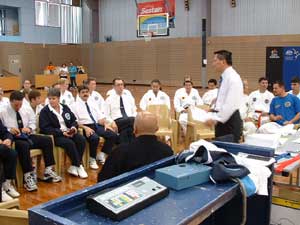 Master Leong conducting the Umpires course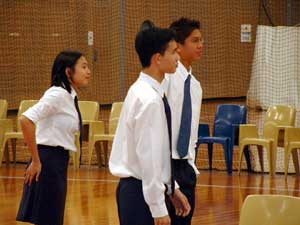 Singapore students at the Umpires course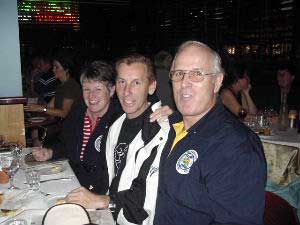 Trish and Rocky Rounthwaite with Mr McPhail out for tea.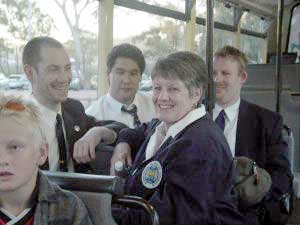 On the bus from Hotel to Venue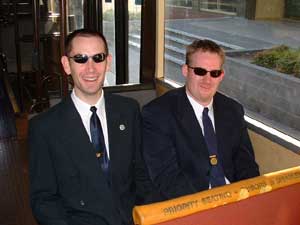 Kiwis in black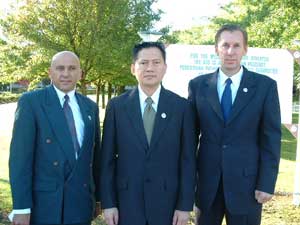 Master Daher, Master Leong and Mr McPhail
---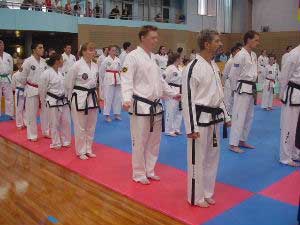 Form up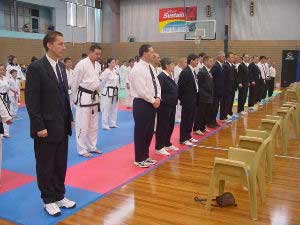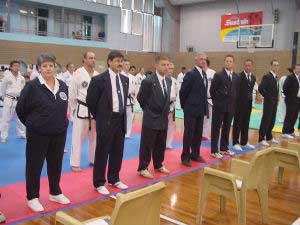 ---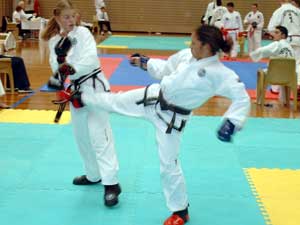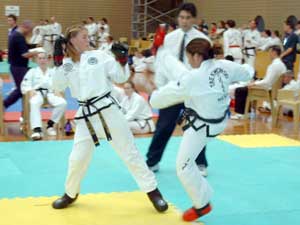 Toni Moki in an early bout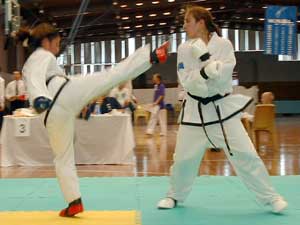 Toni in finals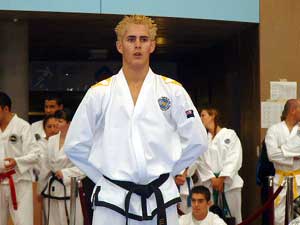 Mark in patterns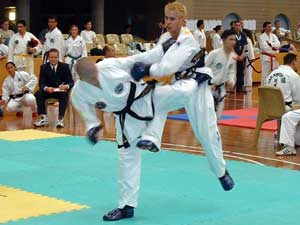 ...and sparring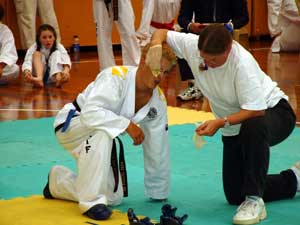 Mark receiving treatment for cut eyelid

Aussie girls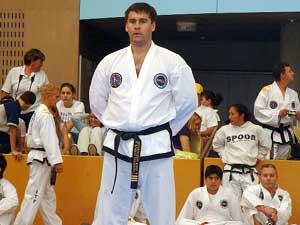 Organiser and World Champion - Scott Bower
---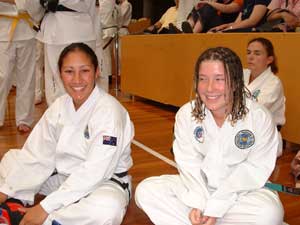 Toni and Raewyn - happy after it's all over.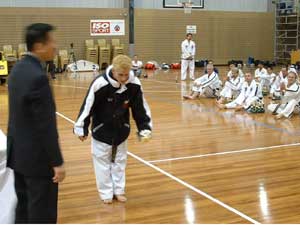 Mark Trotter receiving trophy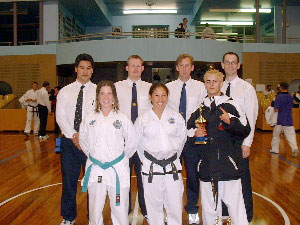 The Kiwis