Senior Grand Master Sereff

We are very sad to learn that Senior Grand Master C.E. Sereff has passed away.

SGM Sereff was the former President of the United States Taekwon-Do Federation and a true Taekwon-Do legend, In the early 1990s he gave ITFNZ his full support and welcomed many of our groups to his camps, seminars and gradings over the years.

Many of our senior instructors had a deep connection with him and was very much loved by our community. Our condolences to all his family, friends and colleagues all around the world.


Tribute Video produced for Grand Master C.E.Sereff on his visit to New Zealand in 2006.

---

Mr Steve Mulholland

We are sad to learn that Mr Steve Mulholland passed away on Wednesday 27th May 2020.

Steve was a key figure in ITFNZ's history in the 1980s and 90s. It all began when his children joined the Stokes Valley club (Brent was an NZ Team member and went on to become the instructor of the Paraparaumu club in 1990).

Steve was one of the organisers of the Sharp International Tournament held in 1985, he was the Vice-President of ITFNZ and made a Life member in 1995. He was a great mate of Master Peter Graham in particular... (no doubt we will hear some great stories from Master Graham at future camps).

Our condolences go to his wife Annette and all the family.





Steve Mulholand (rear) - member of the ITFNZ Executive Committee

---

Mr Padre Tairea


(HMS Terror Taekwon-Do Club, Sembawang, Singapore 1973) 
Mr Padre Tairea – Middle Row 3rd from left.
Evan Davidson – Top Row 2nd from right.

It is with deep sadness that we in International Taekwon-Do NEW ZEALAND mourn the passing of Mr Padre Tairea. He was a true pioneer of Taekwon-Do here in New Zealand.


I first met Padre when we were stationed with the NZ Army in Singapore in the early 1970's.  We trained together at the HMS Terror Taekwon-Do Club (See photo) and also at our Instructors own Club in Chang Pang Village, Sembawang. 

On Padres return to NZ, he established a Taekwon-Do School at the Military Base in Waiouru. He also supported and assisted other servicemen who had also trained in TKD when they too returned home.  From these roots Taekwon-Do in New Zealand grew and flourished into what it is today.  

On behalf of all International Taekwon-Do Masters, Instructors, Students and Administrators in New Zealand, I send out our sincere condolences to all of Padres close family, his extended family and to his many dear friends.

Master Evan Davidson
International Taekwon-Do Foundation of New Zealand inc..



Padre Tairea
Pioneer of Taekwon-Do in New Zealand

Passed away 26th July 2019

---

Lucy Drake 

Lucy started training with Silla in July 2014 and made it to 4th kup.

In 2018 Lucy fell over while crossing the road outside school and was sent for a scan which revealed her cancer. After only 9 months Lucy passed away with her family by her side.

Lucy was very active in Silla, winning gold at Nationals in pre-arranged sparring and was a regular podium winner at regionals. Lucy attended the Nationals Kids camp many times, always lifting those people around her up and bringing laughter to all.

Taken way too soon.

Lucy we will miss you very much.
---
Roydon Chee
1957 - 2017
Tribute by Master Paul McPhail
Mr Roydon Chee was one of ITFNZ's very special instructors in the early 1980s.
I had the privilege of helping Roy prepare for his 2nd degree grading, and I visited him and his club in Kaikohe on several occasions. He also trained with us in Auckland as you can see in the photos below.
Such was his amazing gift with teaching children, I asked him to bring some of his kids down to demonstrate at the Sharp International Tournament in 1985. You can see in the video below Roy carmly guiding the kids. The front two on the left are his own children Shenoa and Gemma.
Our families camped together and Roy's wife Fleur later taught our eldest son piano.
We were devastated to learn Roy had passed away.
His funeral was held at the Manukau Memorial Gardens on Friday 15th December, where Fleur and his four girls were surrounded by hundreds of family members and friends.

Mr Roydon Chee's Children's Demonstration Team
---
Mr John Moran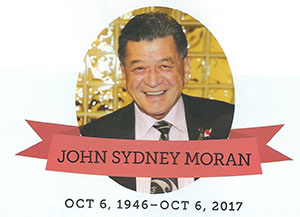 In October 2017 we lost one of the legends in ITFNZ Taekwon-Do history.
Many in the Wellington region will have known of Mr John Moran, who for many years was the instructor of the Stokes Valley TKD club - instructor of Master Rocky Rounthwaite. His senior role in the NZ Police meant that ITF Taekwon-Do was used (and still is) as a basis for the police self defence and weapons training. He was a close college of Master Evan Davidson.
Mr Moran retired from Police Sworn service in 2004, but was re-employed as a technical advisor for tactical training until he retired in 2009. In 2000 he was awarded the Queen's Service Medal (QSM) for public services, which recognised his work with police and staff safety and his Kaitiaki (guardian) status at the police college.
---
Mrs Pam Colee
We are devastated to share that we have lost one of the toughest members of the South Island region on Wednesday 8th February 2017.
Mrs Pam Colee was the instructor of the Nelson club for years until she was diagnosed with cancer and subsequently had to step down from her role. Mrs Colee was a fixture and a rock with a heart of pure gold. She was camp mum, disciplinarian, friend and fierce protector of her kids, both biological and not.
Our love and condolences go out to Pam's husband Rob and her daughters Kirsty and Selina. Both of whom practiced tkd alongside their Mum in the Nelson club.
Our lives are richer for having Pam be a part of them, but now her fight is over.

---
Marshe Hema
It is with much sadness that we have learnt of the passing of Marshe Hema, at the age of 23.
Marshe is the son of Natasha Iotua, Counties Manuakau Regional Director, and a student at Tribal Taekwon-Do.
Our deepest sympathies and condolences are with the family.
---
Mr Ivor Sheldon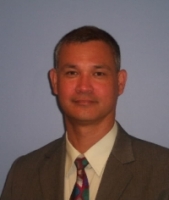 It is with great sadness that we have learnt of the passing of Mr Ivor Sheldon,
4th degree who was living in Melbourne on the 31st January 2014.


Mr Sheldon was well known to many of our members, being a key member of the Wellington region in the late 80s and was one of the founding instructors of the Brooklyn club. His sister Colleen was also a black belt and very active member and photographer for our organisation.
Mr Sheldon passed away in his sleep, aged 56.
Our deepest sympathies and condolences are with the family.




Here's a message Ivor wrote to our NZ Team
competing at the ITF World Champs in 1999:
Hi Guys, Good luck over there. I'm sure you'll do well going on past performances. Look out for the Aussie team (all three of them). They had to pay their own way there and they won't be too financial so treat them right. A special good luck to Rye and the other Wellingtonians in the team. Hello also to Lozzy, Ian, Gray and Barbs.

Ivor Sheldon, IV Dan, ITF, (Melbourne).
---
Pamela Marie Pattie
Aged 28 years - Born April 11, 1984 - January 13, 2013
Te Awamutu Taekwon-Do member Green Belt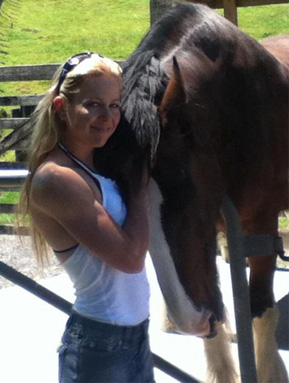 Our Hearts
Those we love remain with us
for love itself lives on
Cherished memories never fade
because one loved is gone
Those we love can never be
more than a thought apart
For as long as there is a memory
they live on in our hearts
PATTIE, Pamela Maree. On January 13th 2013 as a result of a Motor Vehicle accident near Taupo. Loved daughter and step daughter of Maria and Steve; Craig and Adele, much loved mother of Gypsy and Lily, sadly missed sister of Judy and Ian, Wendy and Tim, the late David, and loved aunty of Nathan, Brook, Peri, Danielle, and Michaela. Aged 28 years. A service to celebrate Pamela's life will be held at the Founders Chapel of Remembrance, Rickit Street, Taupo tomorrow (Thursday) at 2.30pm to be followed by family burial service at Ngakuru Cemetery at 11.00am on Friday.
Pamela will be lying in state from 3.00pm today at 18/1627 State Highway 5, Reporoa.
All communications please to this address. Ph 07 985 5135 Taupo Funeral Services Ltd.
---

Mr Callum Barber
(17/1/64 - 14/11/2012)

It is with great sadness that we have learnt of the passing of Mr Callum Barber,
2nd degree from the Botany club, succumbing to cancer.

Callum was an original member of the Howick club under instructor Steve Lines in the 1990s, and more recently returned to training at the Botany club, training with his two boys Zinzan and Ryan. He as active in the club as an assistant instructor, coach and mentor.
Our deepest sympathies and condolences are with the family.
BARBER, Callum Charles. Peacefully on November 14, 2012 at Totara Hospice, South Auckland, surrounded by his loving family.

Dearly loved husband and best friend of Nicki, adored and respected father of Samantha, Zin Zan and Ryan.
A service of remembrance for Callum will be held at the Manukau Memorial Gardens Crematorium Chapel, 357 Puhinui Road, Papatoetoe on Monday November 19th at 11am. In lieu of floral tributes donations to Totara Hospice South Auckland, PO Box 75-560, Manurewa, would be appreciated. All addressed envelopes will be acknowledged.
A special husband and father has left us, but will live in our hearts.
Messages to: Howick Funeral Home 35 Wellington Street, Howick Ph 534-7300

---

It is with much sadness and regret that I advise you all of the passing of Mr Neill Kettings, 3rd Dan, Instructor of the Dunedin Club. He fought his final battle succumbing to cancer.

Our deepest sympathies and condolences are with his wife Helen, daughters, Natasha and Nicole and their extended families.



Master Evan Davidson
President



---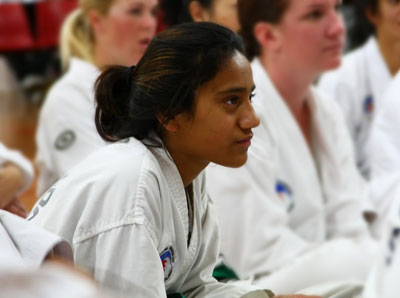 Tina-Marie Tuaineiti 7.5.97 - 17.11.10

It is with much sadness that we learn that Tina-Marie Tuaineiti passed away on the 17th November 2010.
Tina-Marie was a 5th gup at Paul M Papakura and about to test for blue belt. She was a great young talent with so much potential. It is such a tragedy that she felt she had no option other than to take her own life. Our prayers and sympathy are will the family, especially Lisa-Marie, Richard, Tee-Jay and Justyce, all members of the club.
The Tangi was held at the Papakura Marae from Thursday until Saturday 20th November. Over 50 members from Paul M Papakura attended in dobok and Master McPhail presented an embroidered blue belt to the family.
Thanks to Mr John Kendall for assisting with the correct protocols on the Marae.
thelowdown | headspace | Youthline
---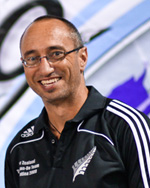 Mr Dave Ballard
30.4.63 - 16.9.10