International Instructors Course
THE MASTERS ARE RETURNING...

Master Hector Marano - Master Pablo Trajtenberg - Master Wim Bos

Over 90 members attended the International Instructors COurse on the 5-7 August 2006. The course was a great success and concluded with a senior dan grading...congratulations to Mr Steve Pellow promoted to 6th dan, and Mr Grant Evans to 4th dan.


Newspaper Article - Manawatu Evening Standard
See Photos of the course here Participants
---
Master Hector Marano and Master Pablo Trajtenberg arrived at Auckland International Airport on route to the seminar in Palmerston North. Master Bos and Master Tran are arriving tomorrow (Friday).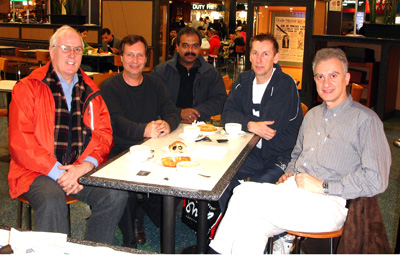 Master Rounthwaite, Master Trajtenberg, Mr Bhana, Master McPhail and Master Marano having a 4.30am coffee at the airport this morning.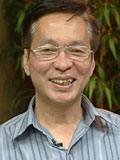 We can now confirm that ITF President, Master Trân Triêu Quân will also be present at the upcoming International Instructors Courses in New Zealand and Australia and will be teaching aspects of Taekwon-Do Philosophy. It will be a privilege to welcome back Master Tran to New Zealand, and of course will add a great deal importance and excitement to the event.
Schedule
Saturday and Sunday:
9am - 12 pm Lunch, 1pm - 4 pm
Monday: 9am - 12 pm
Grading at 12 pm Monday
(Mr Steve Pellow testing for 6th dan and Mr Grant Evans for 4th dan)
Dinner on Sunday 6th.
Venue: BREAKERS BAR and CAFE
Rangitikei Street, Palmerston North, 6.00pm

Great value for money, most main meals are priced $20.00 - $25.00 dollars. Big screen TV, music and full bar facilities. Will need numbers at the seminar check in on Saturday morning.
Like to see a few old photos of our visting Masters? CLICK HERE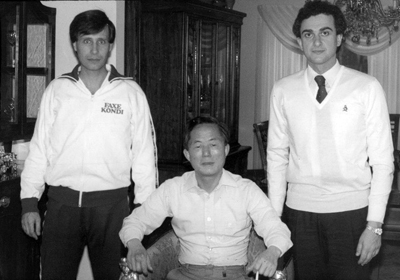 ---
DOWNLOAD APPLICATION FORM in Excel Format (right click - SAVE TARGET AS)
Note: You must enter your details and your Instructors or Masters ITF Plaque Certificate number and ITF degree number on the form. (Some numbers are listed here.) Make sure you use exactly the same formatting as provided in this sample entry form. When you complete the form please email a copy of the form to secretaryitfnz.org.nz as well as posting a signed copy to Mr Ballard. (see below for address details.)
PAY FOR THE NEW ZEALAND COURSE AND ATTEND THE AUSTRALIA COURSE FREE (and vice versa)
See details of the Australian Course here - to be held on the Gold Coast 11-13 August 2006
---
The Palmerston North Taekwon-Do Do Academy will host the event. Palmerston North as a central location has much to offer, great venue, motivated people, accommodation of all levels, travel within PN with ease as the city limits are all within 15 minutes of the city centre.
The Academy will set up a working group of senior members which would be overseen by Mr Mike Yates and Mr Dave Ballard with guidance from the Technical Sub-Committee to ensure a smooth and enjoyable Seminar.
VENUE:
The Palmerston North Convention Centre, at the heart of Palmerston North, two minutes walk to the city square which is picturesque and a great setting for lunches. The Exhibition Hall which would be used for the Seminar is tidy, comfortable, carpeted and more than large enough for our needs. Please have a look at www.ccpn.co.nz, photos of the centre.
ACCOMODATION:
Plans are to have all the Masters staying in a Central Hotel, they would be coached to and from the venue as required. For all people attending the seminar we will have two or three options of accommodation that will be close to the venue, will endeavour to have group discounts in place.
More information on the course will be available soon, including applications forms, costs, and the option to make monthly payments towards the cost of the course starting soon.
SEMINAR ORGANISER:
Mr Dave Ballard, Ph: 06 3232682, email: dave.ballardinspire.net.nz
ENTRY FEE: (NZ Dollars)
$290 per person (NZ dollars)
Please make cheques payable to: PNTA
REGISTRATIONS TO:
Mr D Ballard, 3 Belk Place, Feilding, New Zealand
Entries close, July 22 2006. No late registrations will be accepted.
FOOD:
Light lunches will be available. Many eating facilities near venue.
T-SHIRTS:
T-Shirts will be available as a memento of the course. We will a sample at time of check in and orders will be taken. Shirts will be sent one week later.
See photos of the last International Instructors course held in Auckland in 2004 - and don't miss the opportunity to attend this one.