Photos of the IIC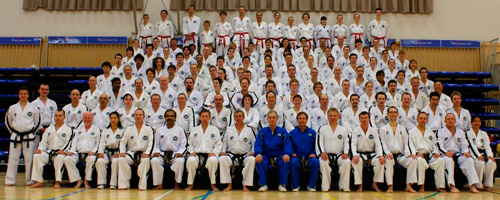 [Click to enlarge]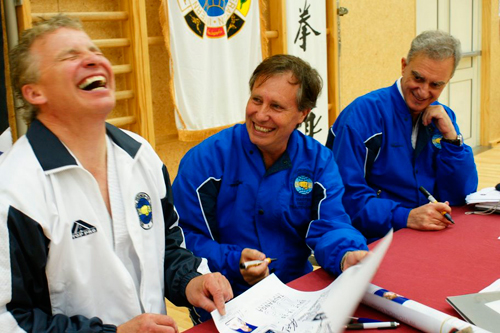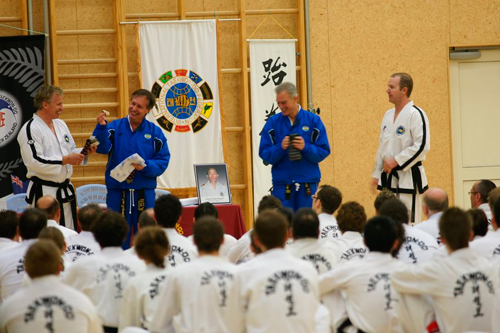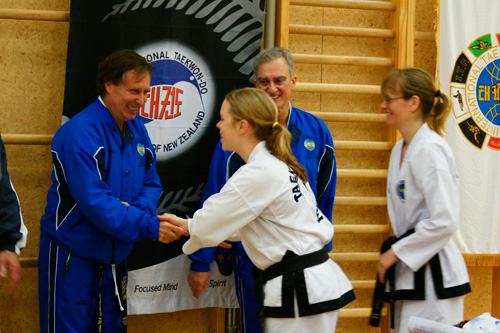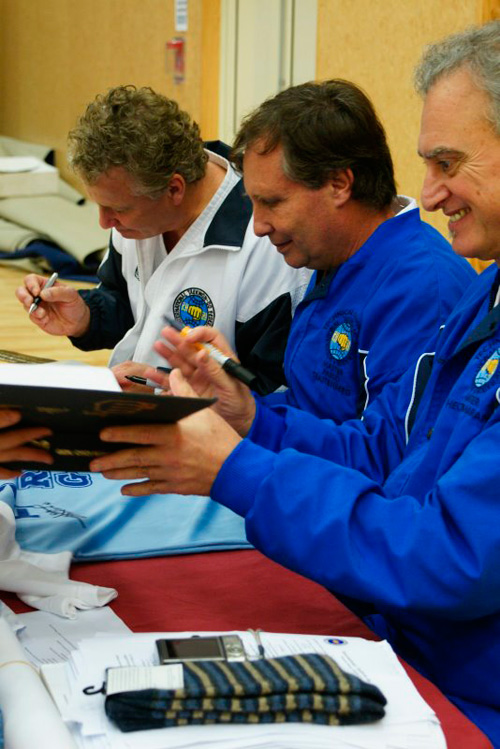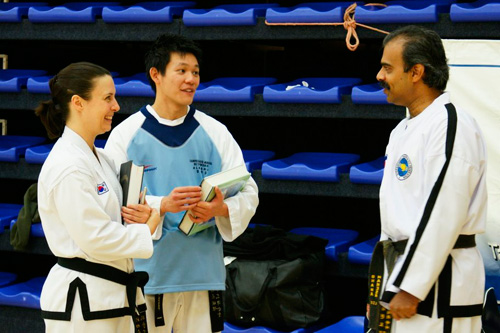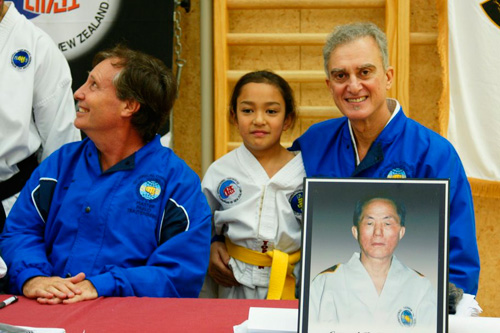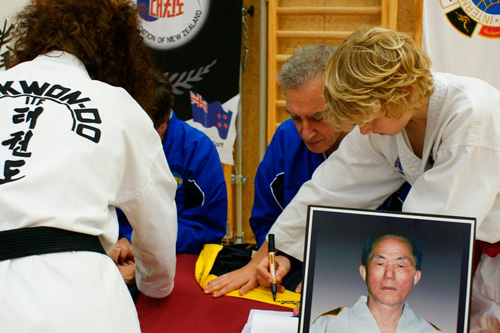 Photos compliments of Mrs Mini Brown. See all of Mini's photos here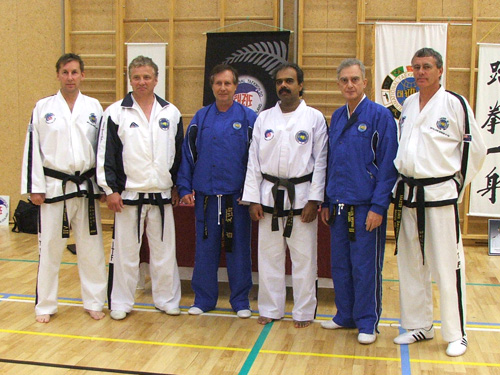 Masters: McPhail, Norman, Trajtenberg, Bhana, Marano and Davidson
---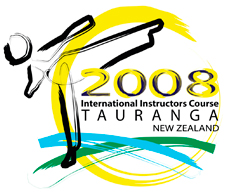 New Zealand, July 18-20, 2008
To : ITF Affiliated Members, red belt and above
International Instructors Course 2008, Tauranga, New Zealand
I.T.F.N.Z (International Taekwon-do Foundation of New Zealand) had the pleasure to host an International Instructors Course (IIC) held in Tauranga, New Zealand from July 18-20 2008.
Venues :
Queen Elizabeth Youth Center
Cnr Devonport Rd & 11th Ave
Tauranga
Phone: 07 578 6090
Map
Aquinas Action Center
183 Pyes Pa Road, Tauranga
Phone: 07 543 2400
Map

---

Training procedure

participants must wear a clean and ironed official ITF dobok at all times.
before each new session participants line up in order to welcome the masters.
after each session participants remain until the masters leave the venue.
participants must act according to the principles of Taekwon-Do.
participants standing at ease must assume ready stance with their hands behind the back at all times.
participants sitting at ease must cross their legs at all times.
participants allowed to ask questions shall stand up at all times and assume ready stance with their hands behind the back.
participants before asking a question shall first announce their name and country.

No spectators are allowed during the IIC.
No filming is allowed.
Photographs, only if approved by the Chairman of the IIC Committee.

Test for degree promotion: See Results and photos here

---

---

The IIC was be conducted by the ITF Technical Committee:

Master Hector Marano (8th degree)
Master Pablo Trajtenberg (8th degree)
PLUS
Master Clint Norman (7th degree)

Assisting the ITF Technical Committee: Master Clint Norman

Master Clint Norman attending the IIC assist Masters Marano and Trajtenberg, running several excellent sparring and patterns classes. Master Norman has a wealth of experience and is well respected as an awesome instructor. Master McPhail and Mr Banicevich raved about his sparring session he taught at the Development Camp in Spain in 2006! Read more about Master Norman here.