Half Day Instructors' Training Course taught by Master Paul McPhail and Mr Steve Pellow
Confirmed dates
Highlights from some of the courses:
---
Saturday 9 Feb
8am-12 pm - Auckland / CM.
Paul M Papakura, Papakura Normal School

Attended: Richard Iotua, Debbie Hart, Mahesh Bhana, Vince Pygott, Brendan Doogan, Mark Banicevich, Mera Horton, Peter Graham, Philip Dunn, Angela Dunn, Kane Raukura, Dave Butchers, Matthew Davey, Roland Lim, Samantha Olding, Carl van Roon, John Matsuoka, Terry Edwards, Brett Agnew, Breon Gravatt, Paul Meyrick, Greg Clencie, Francis Fong, Gary Sawyer, Bernice Ng, Carolina Dillen, Joyce Lee, Shaun Tolley, Brett Kimberley, Raymonde Hema, Mark Trotter, Emma Howie, Chanthie Thach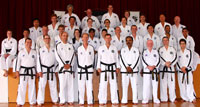 ---
Saturday 9 Feb
3pm-7 pm - Midlands (Te Kowhai Hall, Hamilton)

Attended: Grant Eccles, Kevin Cale, James Rimmer, Devon Pittman, Jodie Collins, Christine Young, Regan Diggleman, Gregory Dyson, Joanne Davidson, Ian Campbell, Scott Sutherland, Gary Campbell, Anna Hall, Sam Ricketts, Sheri Jane Lander,Glen Harding, John Rosser, Cameron Casson, Simon Mallinson
---
Sunday 10 Feb
1pm-5 pm - Northland (Kerekere)

Attended: Roman Scholl-Latour, Seida Scholl-Latour, Karl Finlayson, Tony Moore, Tim Couling, Mark Hinge, Shirley Pygott, Emma Pygott, Amy Reeder, Mark Turner, Ahmad Musa, George Konia, Sam Couling, Andrew McNaughton, Callum McNaughton.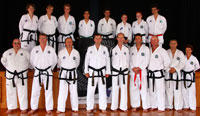 ---
Saturday 16 Feb
1pm-5 pm - Wellington
Miramar north school. Weka street. Miramar.

Attended: Blair Martin, Kylee Martin, Chris Morton, Sean Lukken, Darren Ward, Nick Lourantos, Jake Pearson, D'arcy Mellsop, Brett Kraiger, Wayne Ebert, Ian Leitch, Louise Chan, Helen Miller, Jean Chapman, Alisdair Hamblyn, Lance Brunton, Chloe Parsons, Ian Walton, Don Martin, Dennis Burns, Nick Lee, Teio Teio, Andy Wong, Alois Vogt, Steven Adams, Barbara Inglis, Craig Hannah, David Kan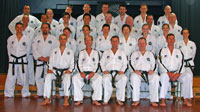 ---
Sunday 17 Feb
9am-1 pm - CD

Registered: Daniel Motu, Darren Andrews, Richard Burr, Mike Lowe, Dave Ballard, Andrew Salton, Carl Robinson, Rose Cherrington , Ronan Gallagher - Forbes, Richard Rodgers, Uma Goodyer, Peter Goodyer, Krishna Reddy, Rajah Reddy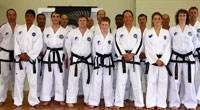 ---
Saturday 23 Feb
(Dunedin)
Clubs and Soc's (University Club dojang). 10.30am start. Full day course
Registered: Hayden Breese, Kris Herbison, Dianne Hinson, Nigel Patterson, Philip Hayward, Michael Davies, David McCarthy, Teresa Allen, Tash Kettings, Helen Kettings, Neil Kettings, David Oliver, Shane Eade, Russell Stuart, Amanda Cleland, Dean Jenkins, Silus Ryalls, Craig Evans