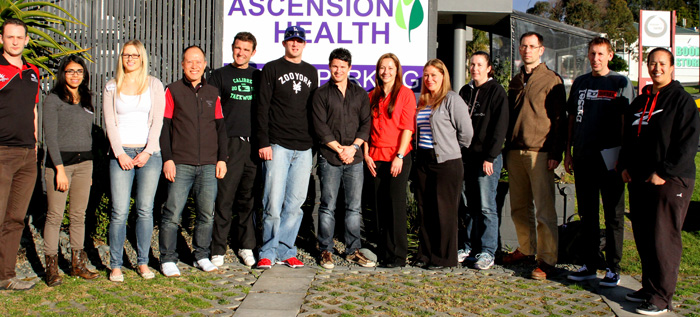 Miss Carolina Dillen runs the largest TKD School in New Zealand with over 200 students. She attributes much the success in getting new members the result of her School Holiday Programmes.
Carolina met with Master McPhail and CEO Mike Thompson last month with the proposal to introduce her system to the rest of the iTKD community. She was excited to have the opportunity to share the methodology in the form of an afternoon workshop, as well as an accompanying manual. Those who attend would receive all the info and know-how they need to start their own school holiday programme.
The course went ahead with 12 attendees pictured above, and those instructors are now in the final planning stages of their own School Holiday Programmes.
We believe that combined we may be able to add 500 members to ITKD over this two week period. If the course and programme prove to be successful then we are looking at a National Rollout of the system in 2014.