Older News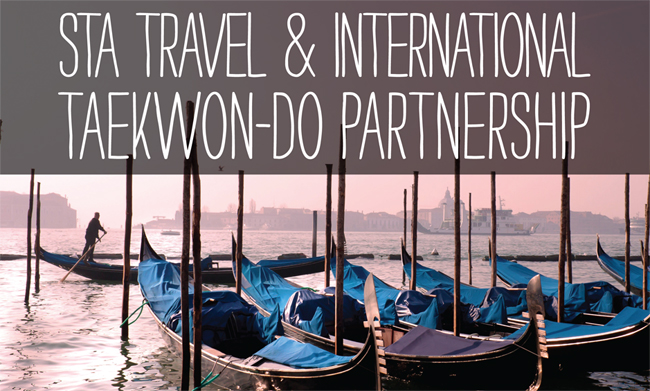 STA Travel is proud to be the official travel partner of International Taekwon-Do.

Our dedicated STA Travel Groups Team in our Auckland Head Office are experts in organising all the official travel needs, including flights, accommodation, tours, insurance and more. Our aim is to make sports travel easy, safe and convenient, and we'll tailor make your tour package so you can concentrate on what you're there for – the games!

Want to share the overseas experience with your number one supporters? We can sort out their travel too!
With 14 stores nationwide, we can also organise travel packages for friends and family of International Taekwon-Do so they can be on the sidelines to cheer you on as well as exploring the destination and making the most of their free time.

We can ensure your friends and family will have access to exclusive savings, their trip will be coordinated alongside your games and they can join in on your adventure. We want you and your supporters to focus on the competition, leave the travel part up to us!

E: itkd@statravel.co.nz
P: 09 303 9564
Website