At the recent IIC on the Gold Coast, Australia, Master Mahesh Bhana was promoted to 8th Dan, and Mr Gray Patterson and Mr Andrew Salton were promoted to 7th Dan. We are all immensely proud of their achievements.
The grading was held early Friday morning 31st July 2015 under examiners GM Marano and GM Lan. Also promoted to 8th dan was Master Ray Nicolaisen of Norway.
You can check out all our Masters and senior dans here.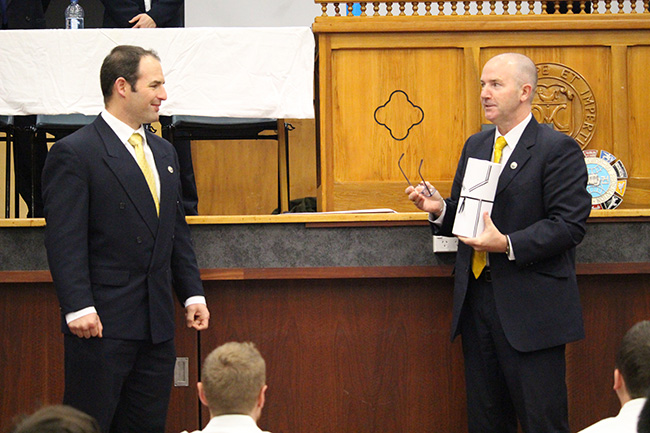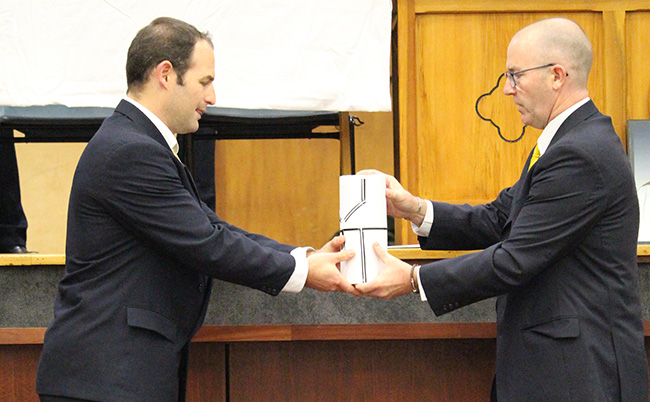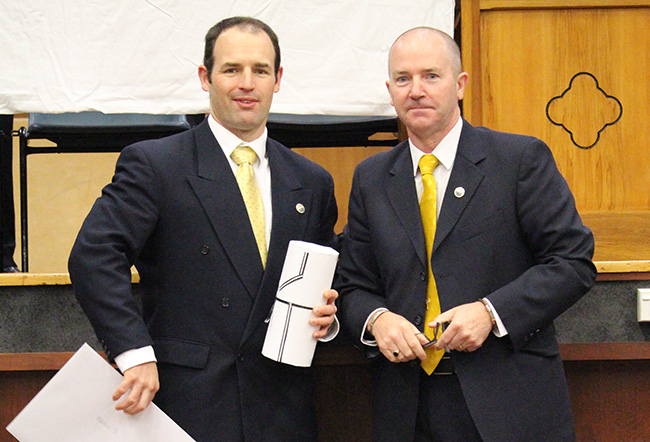 Master Rimmer presenting Master Patterson a gift for his successful promotion. On behalf of the Wgtn Region at the Wellington Regional Grading August 2015.